Imagine a future where you can pursue a career filled with passion and unlimited possibilities! Gone are the days of settling for a mundane job just to earn a living. Embrace a future where you can pursue a career that ignites your soul and unleashes your full potential. It's time to discover what truly matters to you – a mere job that pays the bills or a fulfilling dream career that makes life exciting.
At The Salon Professional Academy of San Jose, we believe in helping you find your true calling. We understand that a job may provide financial stability, but a dream career offers so much more – it's the gateway to a life of purpose. Our mission is to guide you towards the path that aligns with your passion and ambitions, ensuring you embark on a journey that you can look forward to. 
Do You Want to Pursue a Day Job or a Dream Career?
Your career is more than just a means to make a living; it's a journey of self-discovery and personal fulfillment. Before you make this critical decision, take a moment to reflect on what truly matters to you. Are you content with trading your time for money, or do you crave a lifelong ambition that brings both financial success and deep satisfaction? At The Salon Professional Academy of San Jose, we believe in helping you navigate these differences, empowering you to find your path to success.
Let's explore the differences between a job and a career:
Trading Time for Money vs. Pursuing Lifelong Ambitions:
In a day job, you may find yourself following a routine without much enthusiasm. However, a dream career allows you to embrace your passions and talents, translating them into a fulfilling profession that sustains you both emotionally and financially. Imagine making a good living by doing what you love!
Potential Low Pay vs. Competitive Pay
Day jobs might offer limited financial rewards, making it challenging to achieve your long-term goals. On the contrary, a career in the beauty industry can provide competitive pay and abundant opportunities for growth. 
Little Job Security vs. Security Based on Skills and Successful Performance
A job often comes with uncertainties and limited job security. In contrast, a career in cosmetology or esthetics can grant you stability based on your skills, knowledge, and performance, ensuring a more secure and fulfilling future.
Fewer Opportunities for Advancement vs. More Opportunities for Growth
A day job might leave you feeling stuck, with little room for professional growth. On the other hand, a career can offer continuous development and advancement, allowing you to reach new heights in your chosen field.
Unstable Field of Work or In-Demand Market
The industry you choose can greatly impact your future's stability. Day jobs may be vulnerable to economic changes, while a career in the beauty and wellness industry thrives in an ever-growing and in-demand market. 
Here are some career opportunities to consider as a licensed cosmetologist or esthetician: 
Salon or Spa Manager

Business Owner

Hair Stylist

Skincare Specialist

Beauty School Instructor

Medical Esthetician

Beauty Brand Representative

Waxing Specialist

Makeup Artist

Nail Technician

Massage Therapist

Wedding and Event Stylist

Eyelash Specialist

Beauty Blogger

And More!
A career in the beauty industry is more than just a profession; it's a transformative experience that allows you to flourish personally and professionally. It opens doors to more opportunities and growth!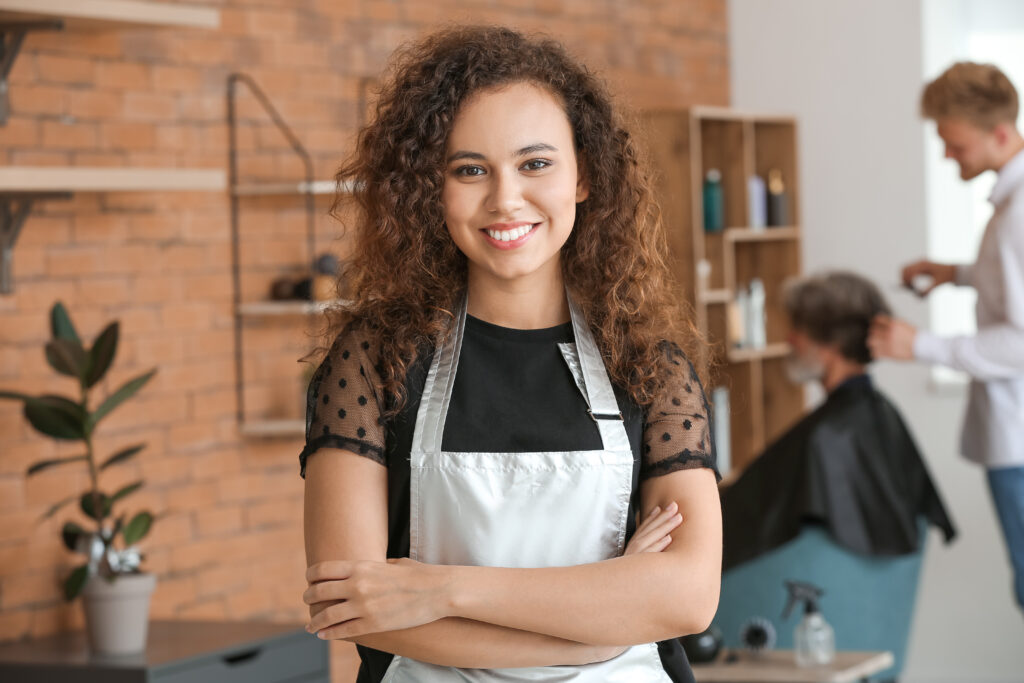 Dealing With Customers vs. Establishing Relationships
Are you tired of jobs where interactions with customers feel impersonal and they lack appreciation for your hard work? Or are you longing for a career that allows you to build genuine and meaningful relationships with clients who value your expertise and talent?
Imagine a career where your clients become more than just customers; they become your loyal supporters and friends. In the beauty industry, you have the privilege of working closely with individuals, understanding their unique preferences, and crafting personalized experiences that resonate deeply with them.
The beauty industry offers an exceptional career path, where building real connections with clients becomes an important part of your journey. It's an environment where your skills and dedication can lead to lasting relationships with those you serve, creating a life full of meaning and purpose.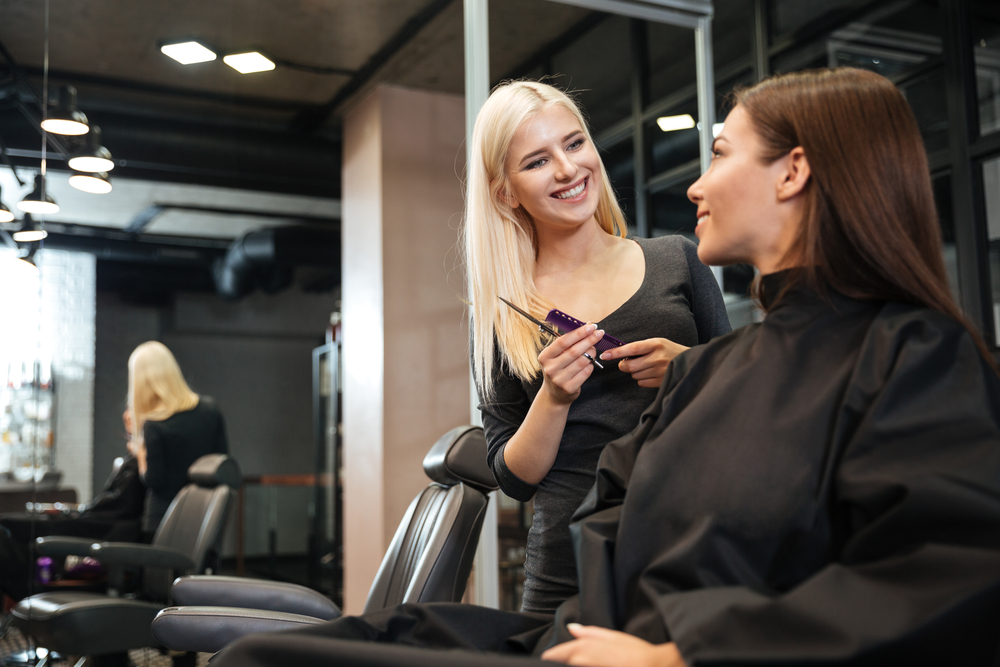 Less Challenging Work vs. Rewarding and Life-Fulfilling Work
Unlike typical jobs that lack challenges and fail to inspire, the beauty industry allows you to continuously evolve and improve your craft. Every day brings fresh experiences and the chance to make a difference in the lives of your clients, as you enhance their natural beauty and boost their confidence.
You Do What Your Told vs. You Do What You Love
When you are constantly doing what you're told, it becomes more of a chore. In the traditional work setting, many find themselves doing what they're told – following strict guidelines and adhering to fixed routines. The focus is often on completing tasks while lacking the freedom to explore their passions. A career in the beauty industry can allow you to express your skills and creativity. Cosmetologists and estheticians have the option of starting a business and having a flexible schedule where they can be their own boss. 
If You Desire to Succeed TSPA San Jose Can Help You Get There
At The Salon Professional Academy of San Jose, we understand the importance of doing what you love. Our beauty programs are designed to nurture your creative spirit and empower you to pursue your passions in the beauty industry fully. Whether you're drawn to hairstyling, makeup artistry, skincare, or nail technology, we provide the guidance and support you need to excel and flourish in your chosen path.
Schedule a beauty school tour to get a feel for our campus and find the right program for you! Contact us today to get started on achieving goals for your desired future.