So you've decided to enroll in beauty school – that's fantastic! Learning a valuable skill like esthetics or cosmetology can put you on the path toward a successful career. But your first step is to complete the training program at a state-approved institution. Before you submit any applications, it is highly recommended that you schedule a beauty school tour of the campus.
Most cosmetology schools offer free tours to future applicants to show them around. This will help you get a feel for the place and see it in person. 
You must enroll in a beauty school that is a good match for you. One of the leading reasons people did not complete their beauty school training was because they felt "ill-prepared" and didn't know what to expect from the program. 
Scheduling a tour of a beauty school before you start training will help you feel far more prepared for what's ahead of you. Here's what to expect and what to do during your beauty school tour: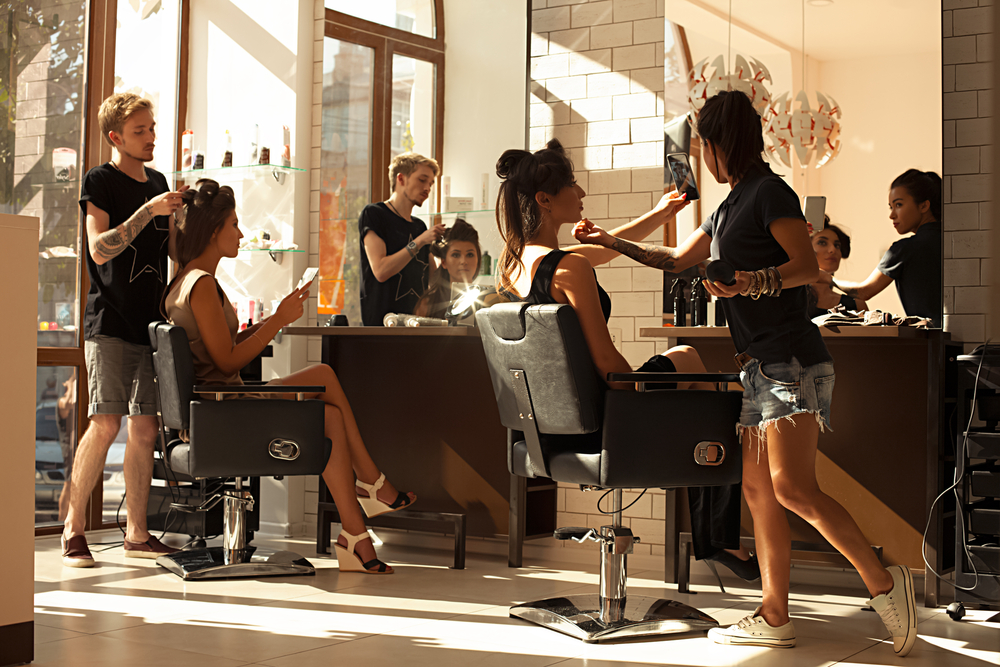 Come Prepared!
There are some things you'll want to bring along on your tour. First, chances are that you will be doing quite a bit of walking, so wear comfortable clothes and shoes. While you don't need to be dressed up, avoid unprofessional or extremely casual clothes like sweatpants. You want to make a good impression!
It may be useful to bring along a notebook and pen to take down any notes or questions you have during your tour. You might even want to write out some questions ahead of time so you'll have them on hand to ask your tour guide, such as:
How many students are in each class?

What are the class schedules like?

Do you offer full-time, part-time, or night classes?

What does a typical day look like for students?
The tour guide may give you some paperwork and pamphlets during the tour, so bring a folder, backpack, or bag to store them in. 
Finally, come prepared to submit your application. Most beauty schools will let you fill out the application on campus after the tour is completed. You will need some forms of ID to get started, so it is wise to bring along a photo ID, birth certificate, social security card, and high school or GED diploma just in case. 
You'll Get to Explore All Parts of the Campus
During this tour, you will not only get to see the classrooms, but also the areas for students like lounges, break room, and most importantly the student salon. This is where beauty school students get to practice their skills with real clients during their training. 
Be sure to ask about all of all the features the school offers for their training purposes. Some campuses have study areas or provide practice equipment for students to use outside of normal class hours. Take note of other factors, such as the size of the classrooms and the location. These could be quite impactful on your learning experience!
Be Sure to Connect with Future Instructors
Perhaps one of the most important things to do during a beauty school tour is meet the instructors face-to-face. While you won't get to meet everybody, you should have the chance to talk to some of the faculty during your tour. 
Be sure to ask them any questions you have about what to expect from their classes. Some beauty schools will even allow you to sit in on a class to observe their teaching style.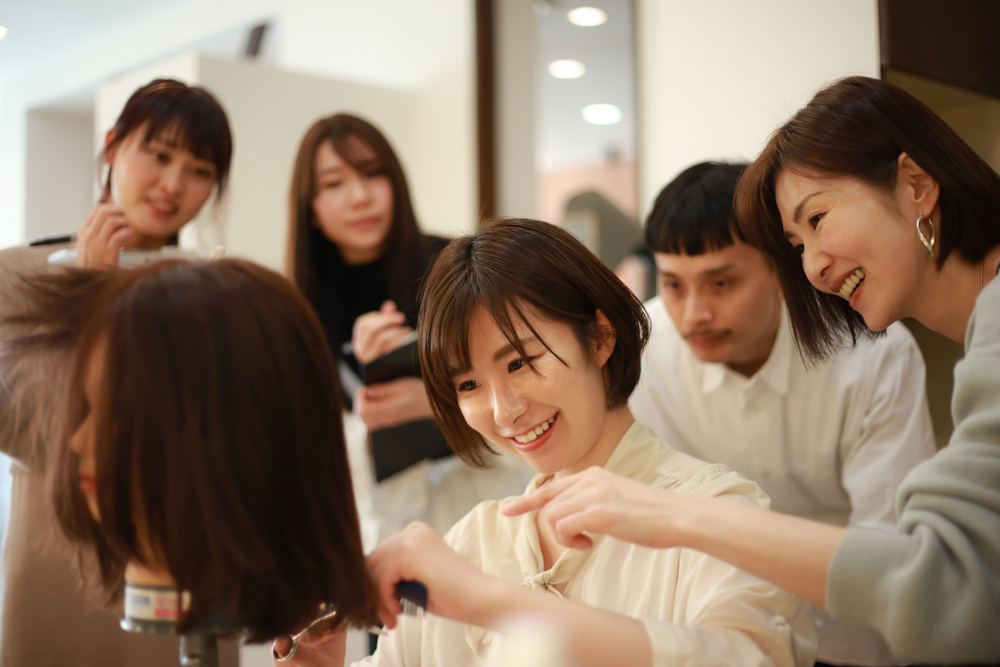 Talk to the Financial Aid Department
Make sure to ask your tour guide about the school's financial aid department and ask to meet with them, if possible. They can help to point you in the right direction for the steps you need to take to pay for your beauty school education.For instance, they can give you information for your FAFSA application, which is a federal financial aid program. You can also get information about available scholarship opportunities or any grants offered by the school.
Make Sure It's the Right Fit for You
Completing a beauty school program is a huge accomplishment that takes commitment. You want to be sure that you really love the program and school and that it's a good fit for you before you apply.
If you are on the fence about which beauty program to enroll in, be sure to ask for information during your tour. For example, at The Salon Professional Academy at San Jose, we offer both cosmetology and esthetics programs, as well as an advanced Make-Up Designory Course. You can learn more about all of these programs during your tour! 
Once the tour is complete, reflect on everything that you've seen and experienced. Consider logistical factors, like the location of the school and the class times. Will that work with your schedule? It may be helpful to make a list of pros and cons to help you narrow down your options and find the beauty school that's going to be the best one for you. 
Want to Tour The Salon Professional Academy of San Jose?
The Salon Professional Academy of San Jose invites you to see our beauty school for yourself to determine if it's the right fit for you. During your beauty school tour, you will get to meet instructors, observe classes, and check out our student salon!
If you're looking for a beauty school in the San Jose, CA area, please schedule a tour with us today!