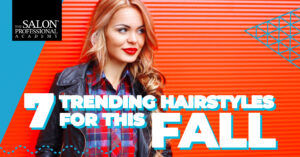 Fall is a big season for fashion since this is when new trends for the year emerge. Many designers debut their latest designs for the fall season during Fashion Weeks in New York, Paris, and Milan which are some of the biggest events in the industry. Fall hairstyles go hand-in-hand with these trends – and we usually see a big shift in styles around this time.
The fall season of 2021 is certainly no exception. Here are seven hairstyles that are shaping up to be quite trends this season:
Natural-Looking Curls
The natural or natural-looking hair had a huge moment during the summer season. You can expect that to stick around into the fall. Rather than creating perfectly coiled ringlets for curly do's, a more natural-looking curl or wave is all the rage.
This means that hairstylists are relying less on heat tools like curling irons and hairdryers and instead of using products and treatments to create the look. Texturizing products, mousse, and gel can help to emphasize the natural waves in the hair.
Hairstylists can also use texture perms to give clients with straight locks some natural-looking curls. This is a key concept that cosmetologists have to perfect while they're in beauty school – but this "modern" perm is designed to add softer, subtle waves rather than tight curls.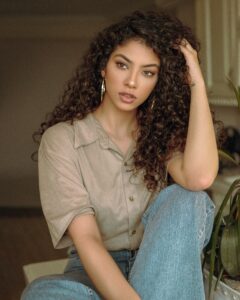 70's Inspiration
What goes around comes back around! The 70s are coming back in more than just fashion. So, some of the hairstyles your mom and grandma rocked in the 70s are in once again!
You can expect to see lots of voluminous blowouts to accentuate feathered layers, especially around the face. Hairstylists can create this look by cutting lots of soft, face-framing layers and using a large round brush to fluff the hair outwards.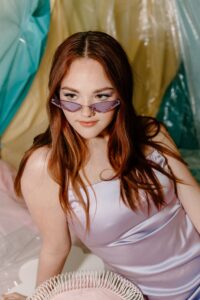 Long, Thick Locks
While long, healthy hair never goes out of style, extreme lengths are a major trend for the fall. But this requires a lot of care and maintenance to ensure that your tresses are smooth and healthy.
To achieve the extreme length look, hairstylists may need to apply strengthening treatments to prevent breakage. Depending on the client's hair type, this might require:
Keratin treatments
Hot oil treatments
Deep conditioning
Scalp treatments
Another option to create this look quickly is to use hair extensions. These can be semi-permanent or clip-ins, depending on the client's preference.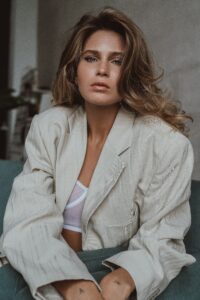 Chunky Highlights
You may have noticed that lots of Y2K and early 2000s styles are making a comeback in the fashion world, too. But it's more than just clothing that's affected by this trend: it's also influencing hair.
One huge trend making a comeback is chunky, bright highlights. This is in direct opposition to the more natural balayage look that has dominated the past few years. This style creates a stark contrast between the more natural tone of the hair and the highlighted sections, with much of the color framing the face.
Many stylists are creating a more modern look to this style with money piece highlighting, which involves highlighting two front sections up the root.
French Bobs
Parisian style is major in fashion and hair at the moment. (But really– did it ever go out of fashion?)This chic style extends to hair styling, too. A modern French bob is a chin-length cut that usually has minimal layering. It may also include fringe/bangs, either curtain style or straight across.
The key to nailing this effortless style is to let the hair dry in a natural texture. This means letting the hair air dry or using very low heat and a diffuser. This gives hair a tousled look that makes it look like you just rolled out of bed – but in a chic French-girl way!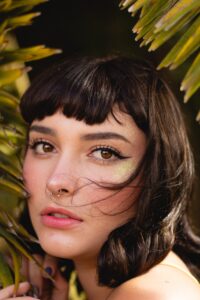 Modern Shags
The shag is arguably one of the most controversial haircuts and it takes a certain style to pull it off. This cut was all the rave in the 80s but it's getting a modern update for the 2020s which makes it much easier to style. The modern shag gives your hair a natural, lived-in look with lots of layers for movement.
The shag hairstyle involves lots of choppy layers throughout, primarily focusing on crown-length layers. This gives the hair a lot of texture, especially when it is curled or teased. Modern shags can be all lengths, too. Shorter styles will appear a bit more choppy and edgy, while longer shags are a bit more subtle.
All Kinds of Bangs
Curtain bangs are still a huge trend, but more traditional fringes are also hot for autumn 2021. The great thing about bangs is that they can work for virtually every face shape and hair type. But different cuts and types will fit better on certain people.
Hairstylists should be aware of the types of bangs that will look best depending on the client's hair type, face shape, and desired look. For example, shorter, thick bangs work best with straight hair, while curtain bangs or long wispy ones are better for curly hair.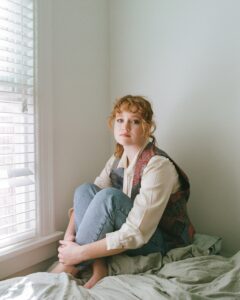 Which Style Will You Try?
The great news is that no matter which of the fall hairstyles you choose, you'll always be in style if you've got a great hairstylist. If you have a passion for beauty and stay up to date with the latest trends, why not become a hairstylist yourself?
At The Salon Professional Academy in San Jose, our program can help you on your journey to becoming a licensed cosmetologist. At our school, you will learn all of the classic techniques as well as the latest trends so you can make your future clients look and feel their best.
Learn more about the cosmetology program at The Salon Professional Academy today by contacting our team!