Do you know what a cosmetologist is and what they really do? Although this is a common occupation, lots of people have misunderstandings when it comes to cosmetology. This often holds people back from even attending beauty school because of the myths they have heard. Read to learn more about a few of the most common beauty misconceptions and what an education in cosmetology really looks like.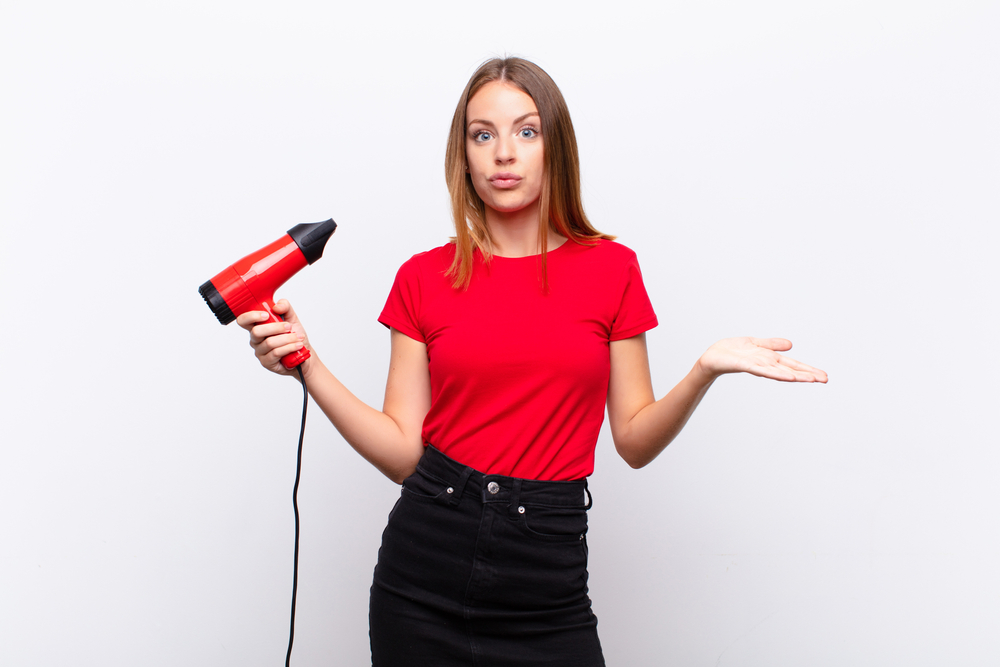 1. You Don't Need a License to Practice as a Cosmetologist
Most states require cosmetologists to receive a cosmetology license. It is important that you enroll in an accredited cosmetology school and complete the required number of hours of training. In California, you must complete 1600 hours and then apply for the state exam.  
2. There Are Limited Career Options for Cosmetologists
In the world of cosmetology, there is so much out there that you can do. Whether you decide you have a passion for cutting hair, offering skincare services, or painting nails, there is a lot a cosmetologist has to offer to the beauty industry. Unlike many other educations and licenses, you are not limited to a particular job position.  Here are a few career options a licensed cosmetologist might consider: 
Cosmetologists can also go back to school for advanced training for specific things, such as makeup artistry. 
3. Beauty School Is Expensive and Impractical
Cosmetology school can  actually be far more affordable than a traditional college.  Beauty schools take less time to complete, which makes the education more affordable than a traditional college. An accredited beauty school offers federal grants, scholarships, and financial aid for those who qualify. Contact our admissions team to get started on your application process.
Cosmetology school can teach you more than just cutting hair and makeup application. You can learn how to build your business and market yourself, the science behind hair, and how to practice safe sanitation procedures in a salon. There is so much more to learn! You'll also gain valuable experience during your training at the student salon. This can be an exciting educational journey for those who learn better by doing and enjoy hands-on learning. All services provided by students are under the supervision of licensed professionals. At The Salon Professional Academy, our staff are skilled and trained professionals who have had years of experience in the beauty industry. 
4. You Won't Make Any Money
People are always looking for a stylist to help them keep up with the latest trends in beauty. It is a growing industry and always has a need for fresh new professionals. The more you grow in your skills, the more likely clients will become interested in what you have to offer. There is so much to learn in the beauty world that can make you a great asset to the industry.
5. School Isn't for You
As we had mentioned earlier, a beauty school education is different from a traditional college education. At a beauty school you won't have to sit through lectures all day and can have a lot of practice time in the student salon learning new skills. You can work closely with your instructors to gain additional insight and guidance to lead you towards success. 
6. Being a Cosmetologist Isn't a Good Career Choice
If you have a passion for the beauty industry and enjoy helping others look and feel their best, becoming a cosmetologist can be extremely rewarding. A cosmetology career comes with a great deal of benefits and opportunities. Here are a few reasons why a career in cosmetology might be right for you:
Flexible schedule

Always learning new things and keeping up with the latest trends

Creative environment

Working with other people and creating long-lasting relationships

You can grow in the industry and learn new beauty skills

Booming industry that is always in demand for new creatives
Becoming a cosmetologist can open a lot of doors and offer you different experiences throughout your career!
Ready to Try Out Beauty School For Yourself?
Learn more about cosmetology school and what the program really has to offer by scheduling a beauty school tour with The Salon Professional Academy in San Jose, California. Contact us today to learn more about our programs. We are here to guide you through the enrollment process!