The beauty industry is constantly growing! With so many career paths available for beauty professionals, it all depends on you and what you most want for your future. Most of us know that the first step to making our dream careers become a reality is to graduate from an accredited beauty school. But how do you prepare for what comes after earning a license in your specific beauty area of expertise? By making a resume of course! Your resume allows you to show off to employers what you can do as a beauty professional. 
We understand that even with all your qualifications, it may seem overwhelming to organize all your accomplishments in a short paper that can make or break your interview. That's why we want to help by listing out tips you need to know when making your resume to give you the ultimate guide!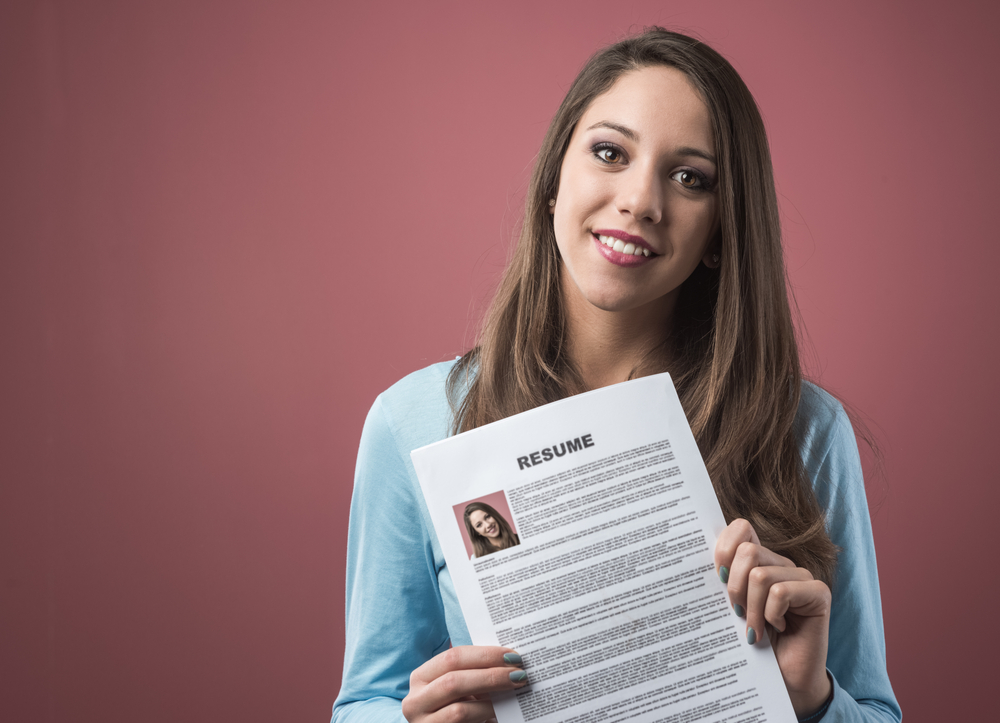 How to Organize Your Resume
First things first, you can't just start writing down all your skills and achievements without planning how to properly organize it. Remember that your interview is the employer's first impression of you and having an organized resume shows from the start that you're reliable and committed to the beauty industry. Plus, employers are likely going to get multiple resumes and only have a limited time to read them all. The last thing you want is for them to not read your entire resume because they're frustrated by a lack of organization. 
So how do you stay organized and professional for your resume? Formatting is a huge part! By using an effective format strategy, you can quickly show off important skills and qualifications you have that can help you stand out from other applicants. Some formatting techniques you should keep in mind are: 
What to Include in Your Resume
As we said, you don't want employers to quit reading your resume halfway through. Make it easy for them by only including what's most important for them to know about you like your education and any other experiences you may have working in the beauty industry. But just to be safe, you should make sure to keep the most important information at the top so they're sure to read it. Wondering what you should put in your resume? Don't worry because we've got you covered! 
Basic Information
This one comes as no surprise but including your name, email address, and phone number are all a crucial part of your resume. Many employers will reach out to you after the interview to follow up so make sure to give them a number and email address that you check every day. Don't forget to also include a professional photo of you in your resume! 
Education
You can't provide beauty services to clients without a license. For an interview in the beauty world, employers will want to see that you already have the qualifications necessary to safely help clients with their beauty needs. 
Any Experience in the Beauty Industry
This is where you would include your past jobs in beauty. If this is your first resume you're building after just becoming a licensed beauty professional, you won't have as much to say here as you will later in your career. Don't panic, we all have to start somewhere! Instead of using this space to write about past jobs, fill it with extracurricular activities you completed at beauty school. Or you can even include reviews you've received during school on platforms like Yelp and Google to help showcase your talents!
Goals and Dreams for Your Career
Don't be afraid to write more about yourself and what you most want for your career. This section allows employers to get to know you as a person better which can help them determine whether you're a good fit for the job. This information may even help you stick in the employer's mind more if you hadn't included it! 
Other Resume Tips 
There are a lot of things to consider when writing your resume. That's why we've included some quick tips that can make a huge difference in your interview:
Proofread, proofread, proofread!

Have family members and friends read your resume to help.

Use active language.

Save your resume as you're writing it.
Ask an instructor to write you a recommendation you can include. You should make sure to have at least two recommendations in your resume.
We're Here for You
Does this make you excited for a future in beauty? If you haven't gone to beauty school, applying for an education to receive your license is the first step for your career! At the Salon Professional Academy (TSPA) San Jose, we have multiple programs available so you can choose to study the area of beauty you're most passionate about. Contact us to learn how you can get started!