What is a Brazilian Blowout?
A Brazilian Blowout is a smoothing treatment that, as the name suggests started in Brazil. Ingredients in a Brazilian Blowout treatment include açai berry, camu camu, and annatto seed. The treatment involves a liquid keratin formula that bonds to the hair and creates a protective layer. This reduces frizz, seals hair cuticles, and creates a shield against external damage to the hair. When you receive the treatment your hair left shiny, hydrated, less frizzy, and more resistant to heat damage.
Who Can Get a Brazilian Blowout?
People who have frizzy, damaged, or processed hair will benefit the most from a Brazilian Blowout. Whether your hair is fine, coarse, or curly, this treatment can leave it sleek, shiny, and beautiful. You can even get a Brazilian Blowout if your hair has been permed or has extensions. Got wavy hair? A blowout will make it sleeker and straighter. Curly girl? This treatment can minimize frizz while enhancing natural curls. If you've got colored or highlighted hair, the Brazilian Blowout will improve your hair's health by conditioning it and sealing the cuticle. The result? Improved color, less frizz, and shine to die for!
How Long Does This Treatment Last?
The Brazilian Blowout lasts about 10-12 weeks with proper aftercare. Using sulfate-free, treatment-friendly shampoo and conditioner is the best way to maintain the results. We also recommend getting the treatment done frequently. When you receive the treatment regularly, your hair will be healthier and the results will last longer.
What Are the Benefits of This Treatment?
People with thick, coarse, frizzy or curly hair know what a pain it can be too dry. A Brazilian Blowout can significantly minimize the time it takes you to dry your hair, creating a beautiful, sleek, easy-to-style blowout in almost half the time. It's also a great way to help over-processed, damaged hair grow faster.
Come in For a Blowout
For smooth, shiny hair that looks and feels great, make an appointment with us for a Brazilian Blowout! Our professionally trained students can provide quality services under the supervision of industry experienced educators. Give us a call now!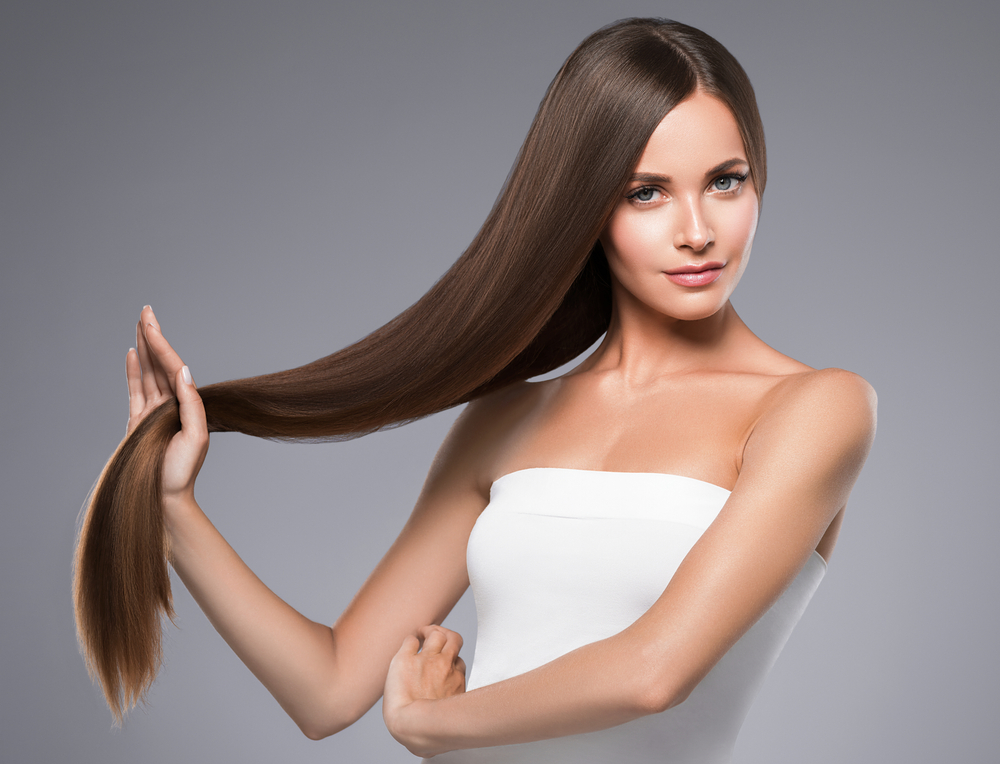 Get Certified in Brazilian Blowouts!
Want to learn how to perform this treatment and give others sleek, shiny, beautiful hair? You can get Brazilian Blowout-certified at TSPA San Jose! Learning this technique can add to the services you offer, which could help you become a more versatile stylist. The first step is enrolling in our cosmetology program. Contact us today to learn more or schedule a tour of our school!
Financial aid may be available to those who qualify. For more information about our graduation rates, the median loan debt of students who completed the program and other information visit www.tspasanjose.com
All services performed by students under the supervision of licensed professionals.