Bold and bright, or shimmery and soft? Does your makeup match who you are inside? Your cosmetic style can say a lot about you, especially when it comes to eyeshadow.
From pops of color to glittery highlights, eyeshadow can showcase your best features. It can make your eyes appear bigger, accentuate their color, and even change their shape. Take our quiz to find out what kinds of eyeshadow best fit your personality type! 
Now that you know what palette fits the true you, it's time to learn the best ways to apply them. At The Salon Professional Academy (TSPA) San Jose, we are as excited as you are to improve our knowledge in all things beauty! We're here to share some secrets for getting the best eyeshadow look for your next night out.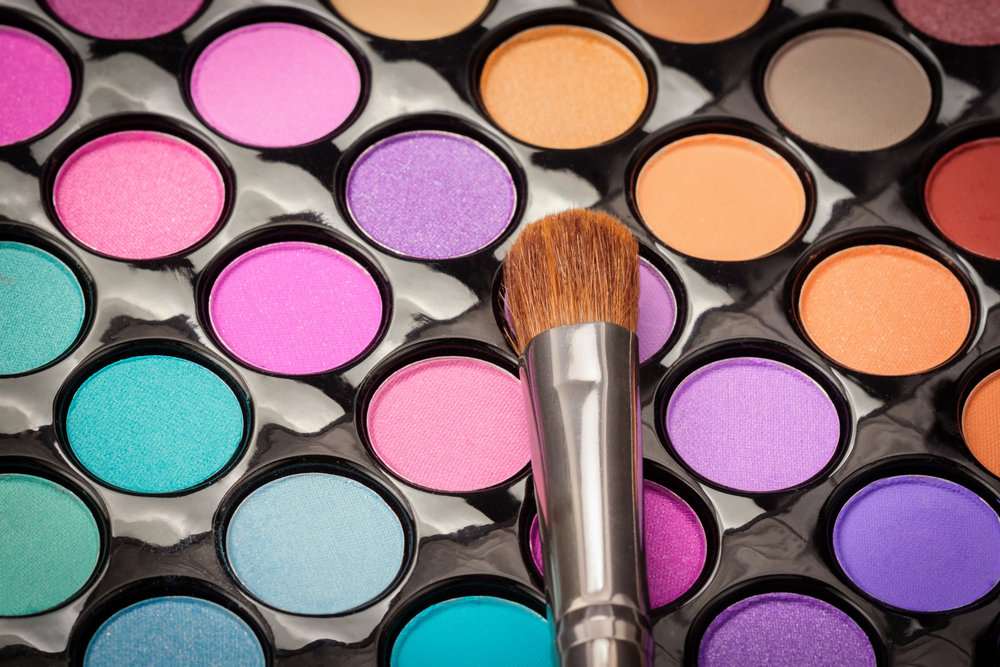 How To Wear Neutrals
Neutral palettes will likely contain a lot of nude shades as well as colors like gold, reds, browns, and pinks. Far from being boring, neutral tones can provide you with a few dramatic looks. 
Start with the right primer for your lids. This could even be your foundation that you apply to the rest of your face. A good primer will help eyeshadows stay on your lid longer and will prevent it from getting stuck in the creases. 
Next, choose your eyeshadow color base and dust your lids from corner to crease. If you are doing a smokey eye, use a darker tone like brown. Want something lighter? You can do that with neutral looks too! If you have a lighter pink, a second and darker shade of pink can add depth and dimension to your eyes. Once you've applied the darker color, don't forget to blend! 
After your shadows are applied and blended, you can use an eyeliner pencil to draw a thin line on the upper lash line and out to the corners to highlight your lashes.
How To Wear Glitter
With glitter, you have a few different styles to work with. For a soft, subtle shine you can use palettes that include glitter in the product. Apply it to your lower lash line for a sweet sparkle. You can also add just a shimmery nude shade to the entire lid for a classic look that matches everything.  
If you're looking for something bolder, use an adhesive to stick colorful, heavy glitter right onto your lid line. A pop of glitter in one long line can bring the attention right where you want it. Go all out and glue glitter across the entire lid for a heavy-metal and totally dramatic style. 
How To Wear Neons
Creativity and individuality are key when it comes to curating a neon eye. You really can't go wrong when applying your colors. Lately, inner-eye highlights have been a popular trend. Use two different neon tones in the corner and around the edge to show off your eye's definition. 
You can also use a cut crease to add a little flair. Trace a thin line across the crease to the outer corner using your favorite shadow. Read our wedding makeup guide to learn how you can apply your own cut-crease look. 
Go all-in by substituting a neon shade in a regular smokey-eyeshadow look. Pinks look great on almost anyone, and turquoise shades work great if you have brown or hazel eyes.
How To Wear Jewel Tones
From amethyst to emeralds, jewel-toned palettes can cover a wide range of colors and moods. Apply your favorite toned liner to your upper lash line and end it with a slight wing at the outer corner. Dust a matching shadow along the top and bottom lids and add neutral highlighter under your brow bone. 
Use two different tones for a mismatch of gems on the top and bottom lids. A bold sapphire blue on top with smudged amethyst along the bottom lash line can make a clash that looks daring and deliberate. You can also do multiple shades on the top lid with minimal blending. Use a dark color in the middle and lighter edges for a glowing effect that looks like a real gemstone.  
Give Us Your Best Eye Look!
Break out your eyeshadow pallets and try one or all of these looks. We can't wait to see how they turn out! Share them with us on Instagram @tspa_beauty_school. 
At TSPA San Jose, our esthetics program teaches students about the latest in makeup artistry and skincare. If you want to expand your makeup knowledge and learn new techniques, contact our admissions office today! We've even expanded our makeup education with a make-up designory course that introduces techniques modern makeup artists need to know.