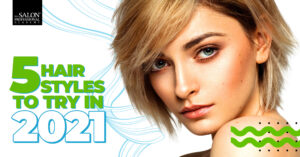 This year has been a lot. With the end of 2020 approaching, we're looking even more forward to working toward a fresh start with the new year. And of course, one of our favorite ways to make a change is by trying out a new hairstyle! If you're getting ready to switch things up in 2021, there are plenty of new hair trends to get you in the spirit. Check out our list to help give you some ideas!
Braids
Not sure if you're ready to commit to any drastic changes? Braids are the perfect way to change your hair without doing anything permanent. From french to fishtail, there are plenty of different styles to try so you don't get bored with one look. At the end of the day, you'll still have your same hair length and color and can try out something different tomorrow!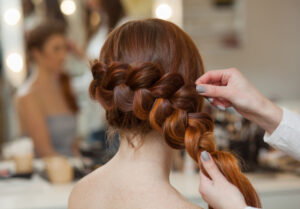 Money Piece
For those who are looking to change up their hairstyle, the money piece is a great one to help you get started. But what does this hair color look like? A money piece is when you add a brighter frame of color around the front of your hair. We love this balayage technique and think it's the perfect way to give your hair a pop of color while adding in some dimensions. The best part is that you don't have to spend as much time or money on this style since it's dedicated to just the front part of your hair!
Natural Curls
The popularity of embracing your natural curls has been growing for a few years and 2021 isn't going to slow it down! Benefits like gorgeous texture and volume are some of the reasons why we can't get enough of this hair trend. Plus, owning your natural curls can also help a ton with your hair's health. Your locks can only take so much of the heat that comes from straightening every day. With this style, not only will you look incredible but you can also avoid heat damage, split ends, and other issues. 
Bangs
Like braids, there are plenty of options to choose from after deciding you want to rock some bangs in 2021. Curtain, wispy, and cropped are a few choices you can pick. It's up to you to find one that matches your unique style. Remember to take into account your hair type and length or any other factors that could help you find the perfect one for your hair. It's even a good idea to ask your stylist for advice! After all, they're trained to study the latest trends and help clients find out which look is right for them. Bangs can take a long time to regrow so it's important to think about which one you really want before committing.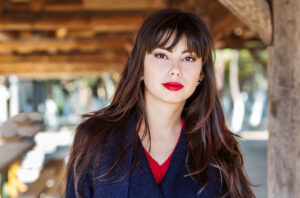 Choppy Layers
If you're wondering how to give your hair more dimension, one of the best ways to do that is by getting layers. While there are a lot of great styles to choose from, one of our favorite ones is the choppy layered look. We especially love this style when it's paired with some bangs that sweep across your forehead. Another advantage of choppy layers is that it looks great with whatever length you decide. Long, short, or even in between with a lob will look amazing with this edgy style.
Ready for Your New Look?
Now that you know more about some of the big hair trends for 2021, it's time to come in for a visit and get ready for the new year. In our student salon, we're taking extra precautions to make sure that everyone can get the style they want while staying safe. 
Want to know how you can perform these styles yourself and help others gain confidence with a new hairstyle. Learn more about our cosmetology program where we teach all about the latest trends and more exciting lessons! Contact us to find out more.