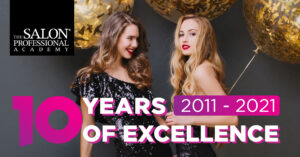 We all know the power an amazing hairstylist can have, especially now.
A hairstylist, cosmetologist, or esthetician can help you love the way you look, whether it's by creating a new hairstyle that frames your face perfectly or helping you keep your skin moisturized and smooth.
At The Salon Professional Academy(TSPA) San Jose, we've been helping future beauty professionals for over 10 years, and we wanted to look back at some reasons we're excited to achieve #10yearsofexcellence.
We hope you'll share your own story with us on Instagram, too! And, if you aren't sure where you want to see yourself, here's our recommendations on some goals for your 5 or 10 year goals.
The History of The Salon Professional Academy San Jose
Ms. V partnered with The Salon Professional Academy that is a Redken and Dermalogica Partner leading-edge franchise. Ms. V. was a professional working as a hairdresser and owner of several salons, but what she noticed is that potential hires just weren't up to her standard.
They didn't have the training they needed to be a successful stylist in her salons, so she often had to train those new hires herself. After decades of experience, she decided to take matters into her own hands and create a beauty school that helped students actually learn what they needed to be successful, with a huge focus on developing a curriculum that works, using salon-quality Redken products, and much more!
And, once she started this school, she didn't take a step back.
Now, you can find Ms. V and her team of excellent educators and faculty actively supporting and helping students as the Creative Educational Director. She works with students, offers support on the clinic floor, and has a big hand in the current curriculum, because she knows how important it is to make sure students have more advanced training, so students can be prepared to keep up with the trends and create more and more complex looks.
And, we think we've made these past 10 years a big success! We love being able to provide our unique education and services that our students and community love, and we now have over 200 students all preparing to become licensed beauty professionals!
What Makes Our Beauty School Education Different?
With the guidance of Ms. V and her team of excellent educators and faculty, we created a school that has seen huge success over the last 10 years! A huge part has been our goal to create an environment that fosters learning and provides students with both the hard and soft skills they need to become a successful hair or beauty professional.
You simply won't be able to get an education like what we offer elsewhere. As a student, you can:
Become a Big Part of the Community
Something unique about our school is that we are with you every step of the way. We don't leave you on your own after admissions or even say goodbye after graduation. You can join our big network of students and alumni to help you feel confident in your skills and find your dream career!
We love keeping in touch with our alumni to see where their careers take them.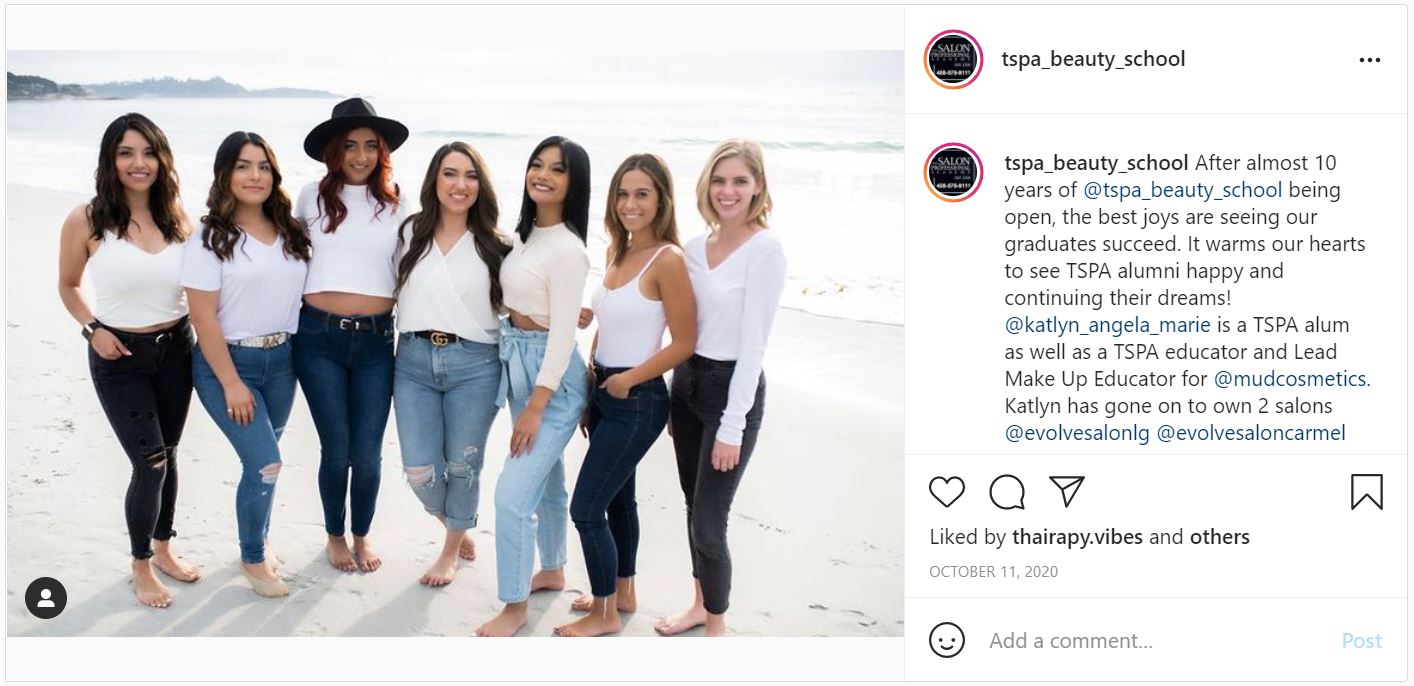 Gain the Business Skills You Need
We want our students to be prepared to be successful professionals, which is why we focus on business and marketing skills, which not every beauty school offers. Students at our school learn how to run a successful business and pay attention to the Key Performance Indicators (KPIs) that they can use to run a successful salon or spa.
They can get a better idea of how many clients they need each month or even each year to achieve their goals, whether they choose to work in a salon or start their own business. We want our students to feel confident and prepared to handle the business side of beauty.
Focus on a Positive Attitude and Mindfulness
As part of the service industry, it can be daunting and difficult to keep up a positive attitude each and every day! That's why we start many of our days with yoga, mindfulness exercises, and more to ground yourself with a positive attitude and passion for doing what you love and make even the harder days a little easier.
Receive an Adaptable Education
We focused on caring for our students during an unprecedented time. We were able to implement digital and hybrid learning as necessary to keep students safe, but when we were ready to open our doors, we couldn't believe the support we received from our regulars!
You can feel confident in your beauty school education because we did not compromise the quality of our education, even as things changed around us.
See the Success of Our Students!
You don't have to just take our word for it, you can see where previous students from The Salon Professional Academy are now! Even after a few years, we love keeping up to see what they've been up to. Here are a few students from The Salon Professional Academy who have taken their skills to the next level and even opened up their own hair and beauty businesses!
Katlyn Leal
Katlyn now owns two salons, named Evolve Salon at just the age of 27, with 7 years of experience in the industry. She's since obtained certifications in certain color and hair extensions, her salon is the perfect place to go if you're looking for stunning blonde hair, hair extensions, and bridal looks!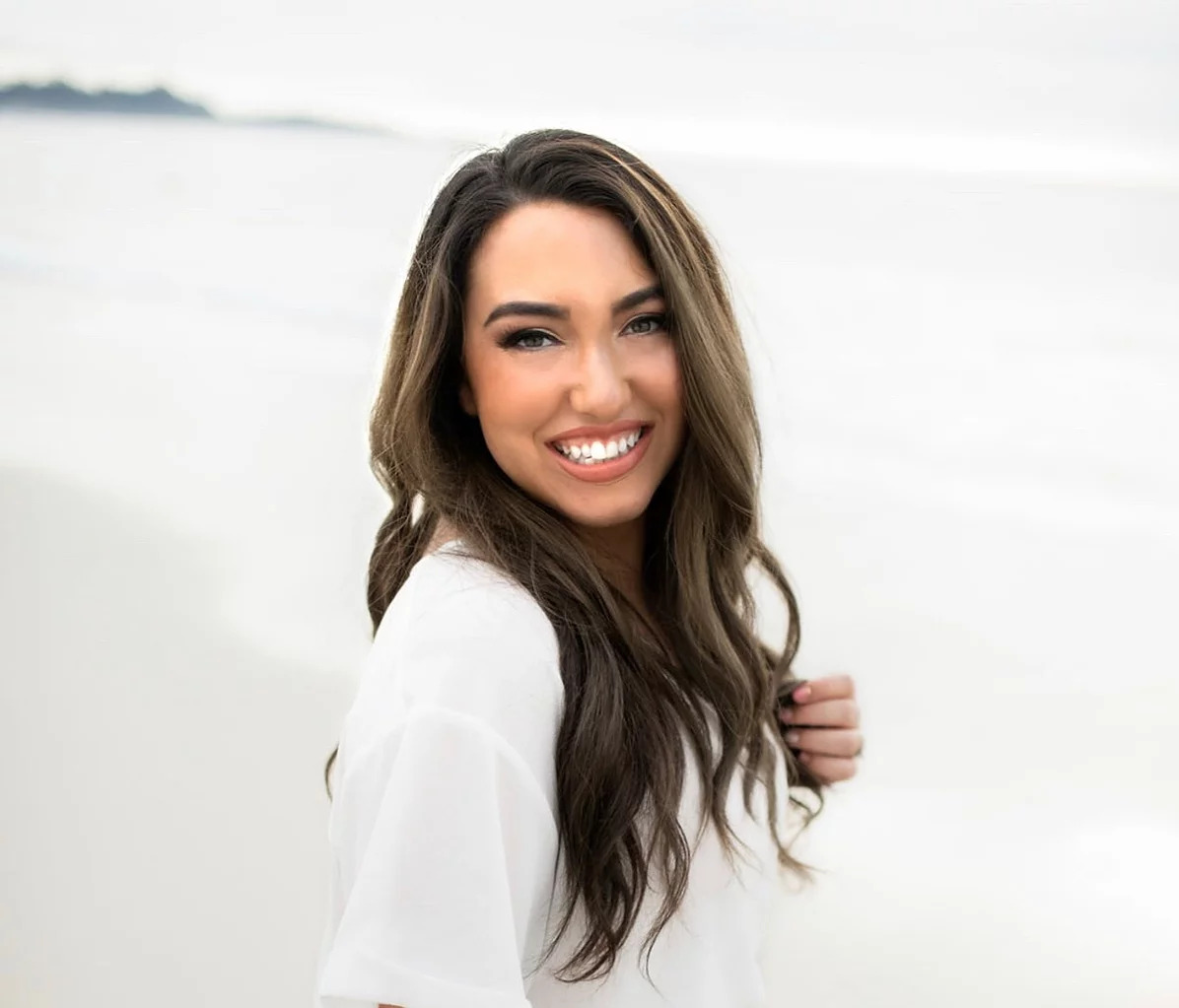 We love seeing where her life has taken her (and some stunning looks on her salon's Instagram account @evolvesaloncarmel).
Annette and Morgan Curtis
This mother/daughter team now are owner/stylist and stylist at Morgan James Salon. Annette as the owner specializes in hair extensions, blonde, and color.
While Morgan works as a stylist who also offers a variety of services ranging from vibrant hair color and hair extensions to airbrush tanning!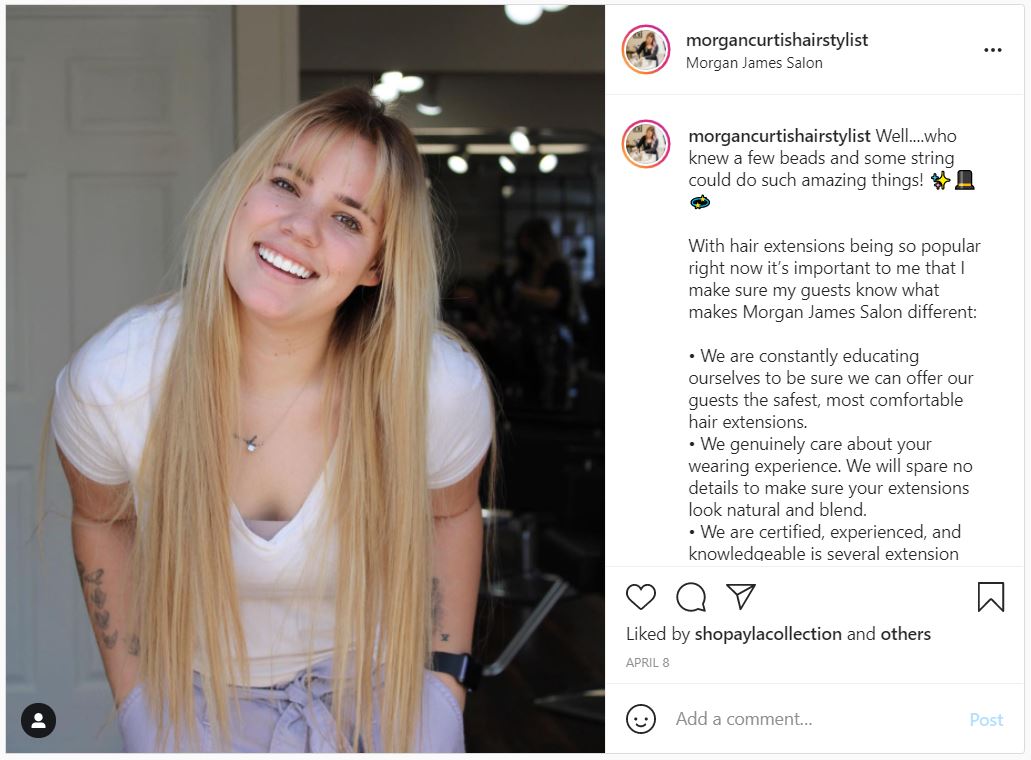 We love looking at their Instagram feed @morganjamessalon and all the amazing looks they and their other stylists create. Plus, they love giving great advice on how to best take care of your hair.
Louis Cabrera
Louis focuses solely on men's cuts, and his philosophy is "Be ready to be empowered, and to look and feel your best! If you look great, feel great, you'll do great!" You can go to his page @loustyles to get examples of the looks he creates. Schedule an appointment with him to see what his services are all about!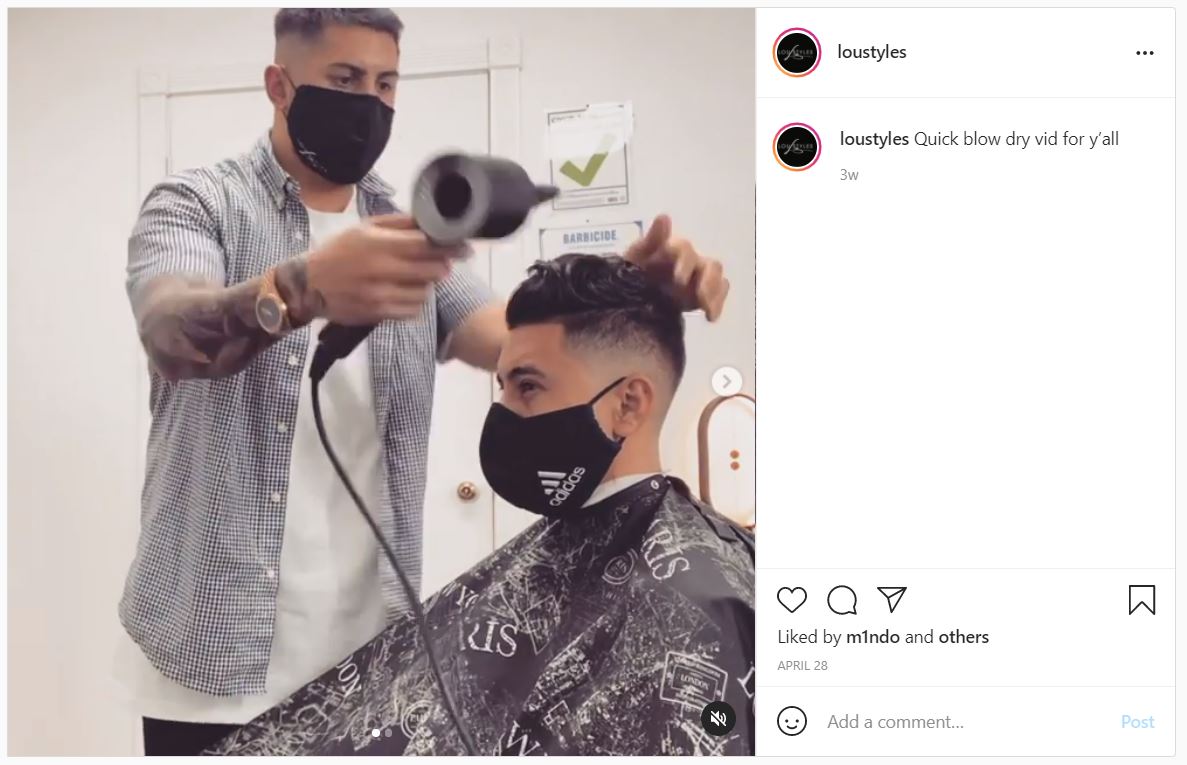 BriAnna Castro
BriAnna Castro is the owner of Nine Two Five Salon, with three (soon to be four) locations! We love seeing their salon page @ninetwofivesalon full of stunning balayes and fun hair colors. BriAnna herself still styles hair, and she specializes in color and extensions. Definitely a must-visit if you're in need of a new look!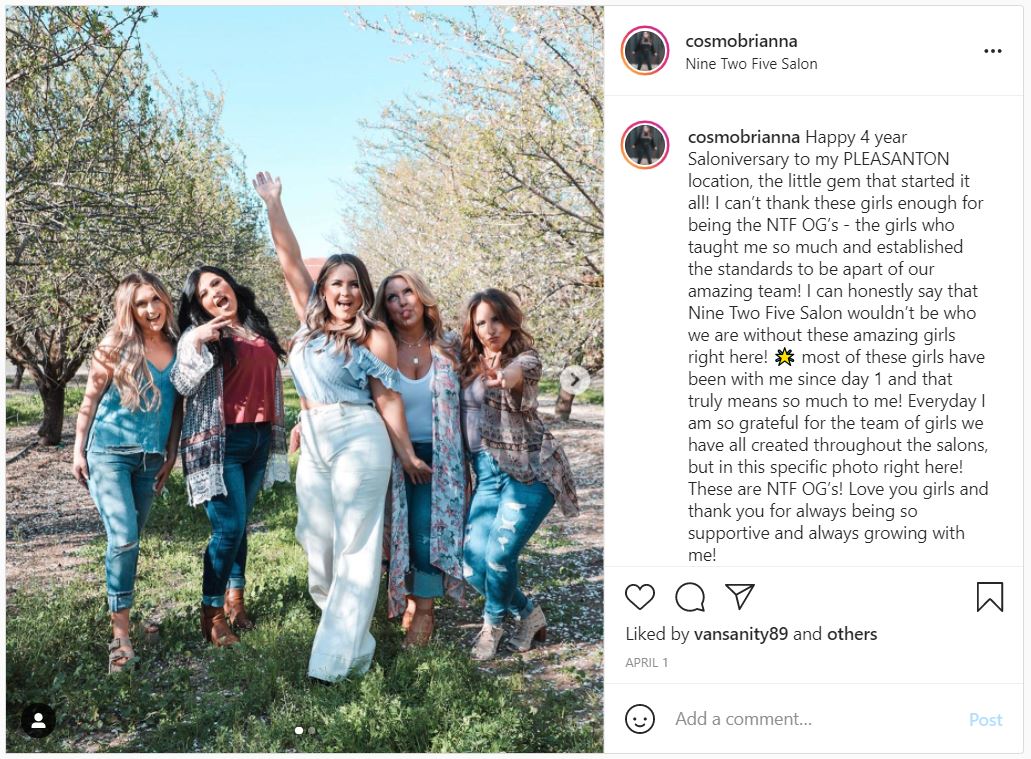 Become Part of Something Bigger!
If you have a passion for beauty, get your education from an amazing school in the Bay area! See for yourself what an education at The Salon Professional Academy can do for you! You can choose to learn hairstyling, skin, and nails as part of our cosmetology program or skincare in esthetics.