Here at The Salon Professional Academy in San Jose, we know how important it is to keep your hair healthy as temperatures drop. When you don't have time to visit the salon for a deep condition or Brazilian blowout, there are several cold weather haircare guidelines you can follow at home. To make life a little bit easier we've put together a few of our favorite professional hair care tips for winter that will help you maintain a healthy shine.
Wash Less, Dry Shampoo More
One of the best ways to protect your hair from dryness and cold weather is to wash it less frequently. It might take some time to get used to this change in routine, but giving your scalp a break from shampoo can work wonders for your hair health.
Just make sure to invest in a good dry shampoo in between washes. Find one that absorbs oil, and won't coat your hair in unnecessary residue. Too much buildup can stunt hair growth and be difficult to wash out, so don't overdo it! You might need to venture away from the grocery store to find a dry shampoo that works for you, so feel free to stop by our student salon training area* for recommendations!
Turn Down The Heat
Another important tip for cold weather haircare is to avoid excessive heat. This includes hairdryers, styling tools, and even very hot water. At our beauty school in San Jose, CA, students learn that overheating leads to breakage, frizz, and dryness, which is why it's so important to add a heat protectant to your routine. Your heat protectant of choice could be a simple leave-in conditioner or a combination spray with nourishing oils and vitamins.
To avoid overheating with your hairdryer, air dry your hair whenever possible, or let it dry overnight while you're sleeping. It's also a good idea to use a t-shirt or other gentle material on wet hair, rather than twisting it up into a regular cotton towel after washing.
Try Out a Scalp Treatment
Scalp health is especially important in the winter because colder temperatures can lead to increased dryness. A buildup of products, combined with harsh winter weather can lead to itchiness, as well as irritation and flakiness. Try out an exfoliating scalp scrub, or a moisturizing scalp mask, but don't use scalp products more than once a week.
At our student salon training area, we offer scalp treatments that clean out layers of product and nourish your skin and follicles. (All services performed by students under the supervision of licensed professionals).
Find A Shampoo and Conditioner That Works For Your Hair
Choosing a good shampoo for your hair is super important for cold weather haircare health. While "sulfates" has become a scary buzzword in the salon world, some professionals have found that shampoos with sulfates don't actually show a significant difference in hair damage, when compared to shampoos without them. (Unless of course, you have a specific irritation to sulfates or parabens).
Rather than getting hung up on finding the perfect organic shampoo, we recommend paying attention to the ingredients—the fewer the better—and choosing products that repair damage and add moisture to your hair.
And don't skip conditioning! Conditioners can help protect your hair from cold weather, as well as heat tools. Depending on your hair type, find a conditioner that is either moisturizing or volumizing.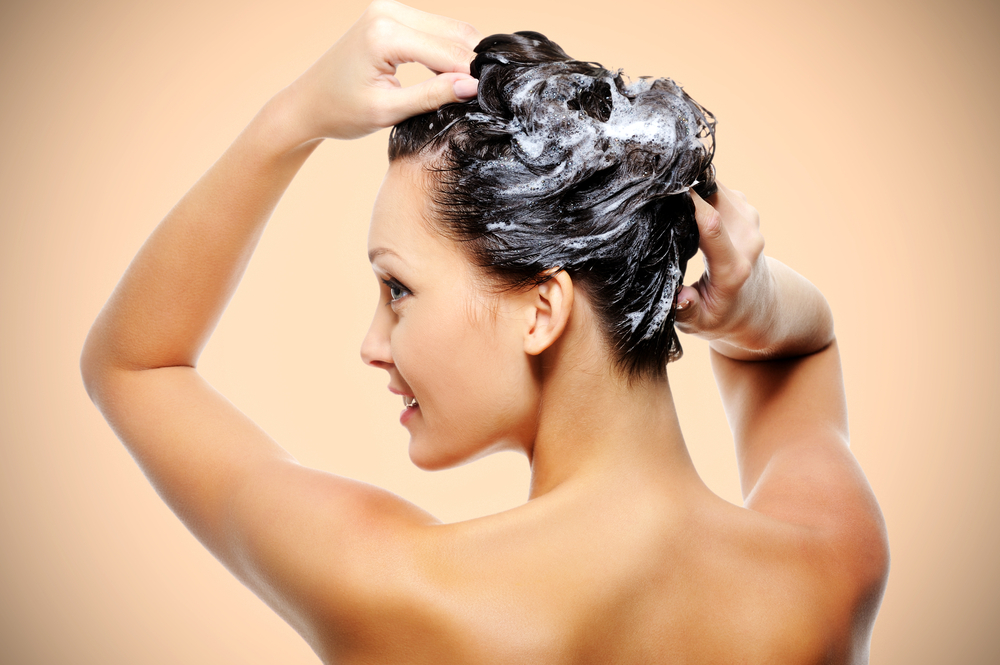 Pay Attention To Your Diet
It might sound strange, but the food you eat can have a big impact on your hair health—especially during the winter. For strong, shiny locks, add lots of hair-healthy foods like fish, beans, yogurt, fruits, and vegetables to your diet. Foods rich in protein, zinc, and omega fatty acids stimulate growth and improve scalp health over time. Be sure to also avoid excess alcohol consumption and crash diets, as these can lead to hair loss.
You might also want to add a hair-strengthening supplement to your diet. Anything with vitamins A–E, biotin, or hyaluronic acid should be good for growth and overall hair health.
Don't Forget To Trim Your Hair
Last but not least, it's important to make sure your hair is trimmed at least every six months. Going too long between haircuts can result in split ends, dryness, and thinning. To encourage growth, schedule regular hair appointments and give your ends a refresh.
At The Salon Professional Academy in San Jose, our student salon training area is the perfect place to get rid of dead-ends—especially in preparation for winter!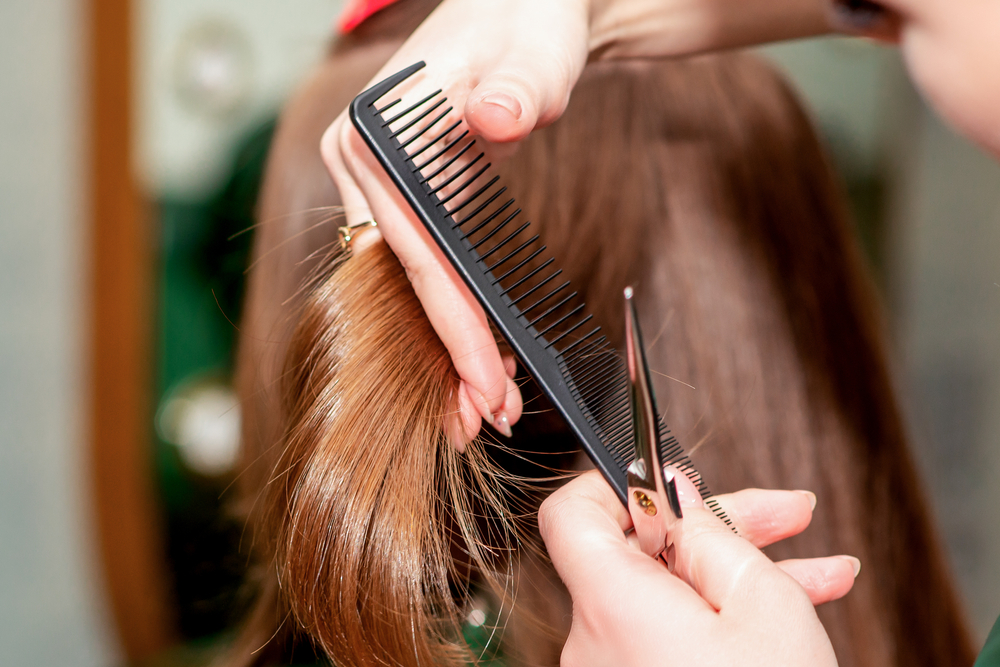 Come Visit Us
Whatever your routine this winter, The Salon Professional Academy in San Jose is here to help you maintain beautiful healthy hair. If you want to help other people have beautiful, healthy hair, learn more about our cosmetology program here. We'd love to welcome you to the family!
*All services performed by students under the supervision of licensed professionals.