When you're thinking about attending beauty school, there is a lot to consider. What is the scheduling like? What programs do they offer? What kind of support is provided? The Salon Professional Academy (TSPA), San Jose can offer you a thorough beauty education within one of the largest networks of beauty schools and salons in The United States and Canada. Here are a few of the reasons why you should choose us!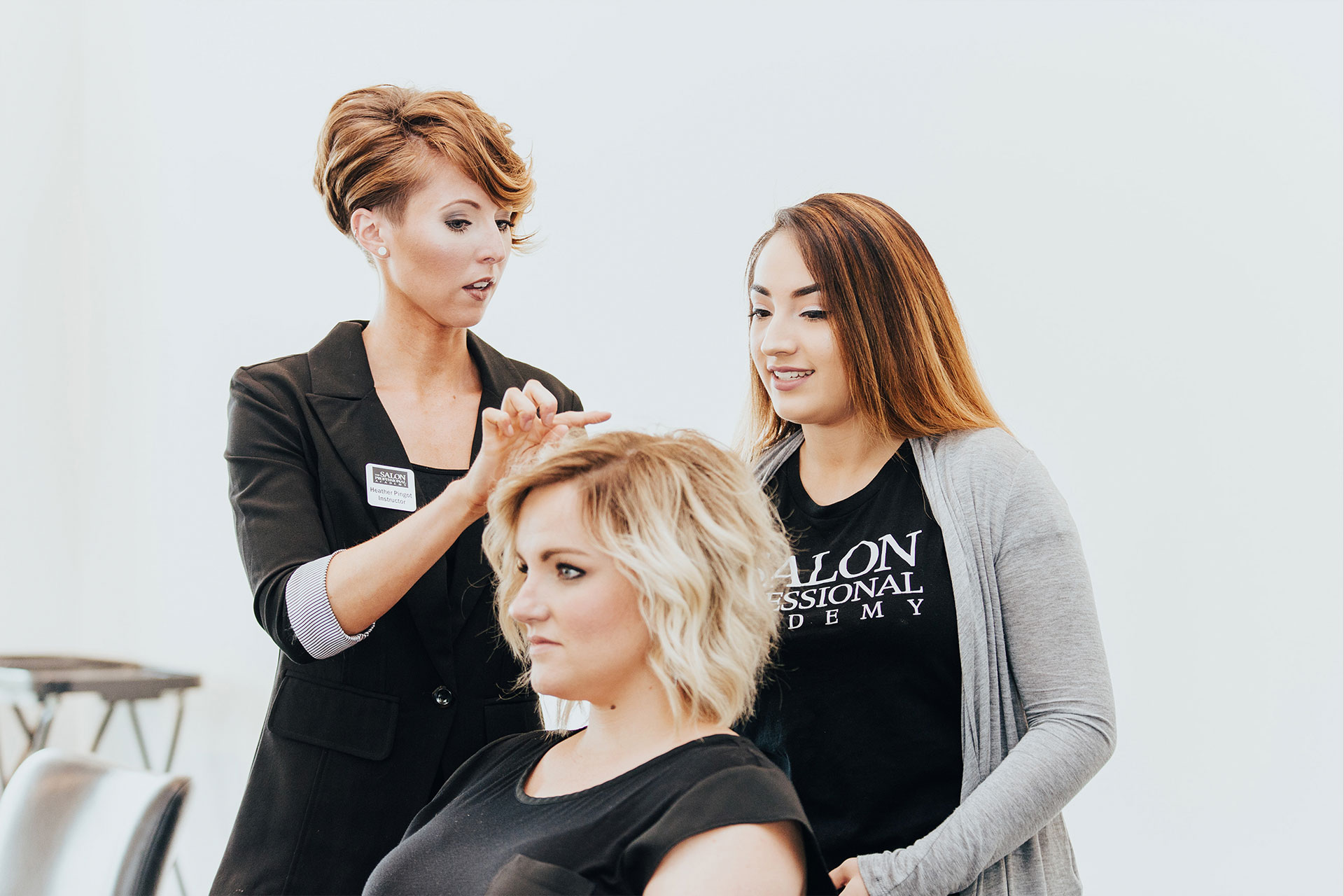 Our Culture
We pride ourselves on having a great culture that focuses on supporting students and encouraging artistic inspiration. Beauty is a creative industry. Our staff believes that to succeed, you need to look the part. That's why we strive to be a resource for what is trending in the beauty industry. All of our students are passionate about their art, whether it's makeup artistry or coloring hair. Through weekly mentoring sessions, we can help you turn your passion into a future.
A Professionally Driven Education
At TSPA San Jose, our programs are centered on high-quality products by top brands. Our Redken-infused cosmetology program can prepare students with the technical and practical skills necessary for a future in the beauty industry. We know that passing the state board exam is important, but being prepared with real-life experience is even more important. We offer hands-on training in innovative cutting, styling, and coloring techniques, the chance to learn in a fully equipped student salon training area, and the crucial business and marketing skills needed to grow your personal brand. Our programs use technology for education and guest relations, so you can learn what it means to be a modern beauty professional.
Passionate Educators
The educators at TSPA San Jose have a passion for education and helping students achieve their goals. These dedicated beauty professionals can help you learn at your own pace while also challenging you to be your best. This is a place where you can make mistakes and grow from them. TSPA educators don't just teach, they mentor. We want you to reach your full potential as a stylist. Coaching can you teach you how to meet your goals and learn the skills you need to reach top performance.
The SPEC Support Network
We are proud to be part of the Salon Professional Education Company (SPEC) Network! As part of this system, we receive a huge amount of training and support that other schools may not. This includes operations manuals and trainings, a thorough online and technology strategy, proven marketing programs, ongoing training, and exclusive collaboration and support from global beauty leader, L'Oréal Professionnel, in all TSPA schools. The SPEC network understands that students need training in personal development and business strategies along with technical knowledge and soft skills in beauty. If you choose to attend TSPA San Jose, you can be a part of this supportive network throughout your education!
Extra Training Opportunities
TSPA San Jose now offers an exciting Make-up Designory (MUD) course! This is a fresh, new brand focused on color and modern techniques. In this course, students can learn the makeup application skills that are vital in today's beauty, fashion, and entertainment industries. The course teaches techniques for base and contouring, eye makeup, highlighting, eyebrows, lips, cheeks, and special occasion makeup. Getting a verification certificate from this program can be a great way to add to your beauty skillset!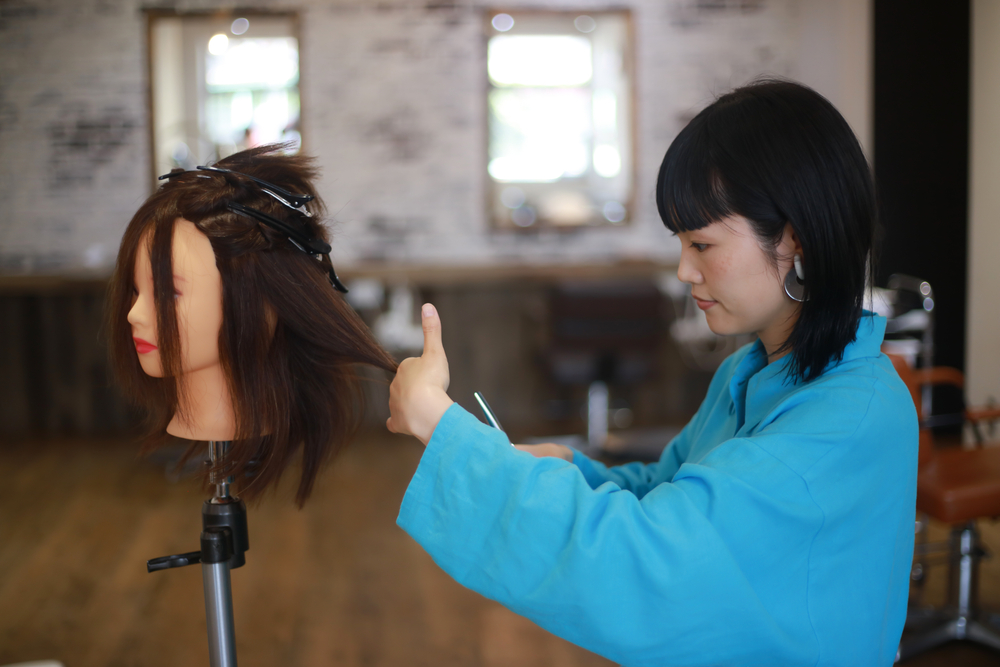 Exam Prep
Sitting for the state board is an inevitable part of cosmetology school. We want you, and every other student, to be prepared for it. By offering a mock exam, we can help you feel ready for the actual state board. It's our goal to help each student pass the exam and receive their license, so we take exam preparation seriously at TSPA San Jose.
Business/Sales Skills
For a successful future in beauty, you need business and sales skills. Our owners have over 30 years of combined business and sales experience to offer you. We know what it takes to make it in the modern beauty industry. TSPA San Jose offers workshops on sales, social media, and resume building. We also give you the chance to hone your skills in our student salon training area, where you can work with real salon products and practice techniques on guests.
Flexible Scheduling
Got a busy schedule? No problem! We offer full-time and part-time cosmetology programs, with classes available during the day and at night. Whether you're working another job or have a family to take care of, we want all students to get a chance to attend our classes in a way that is convenient for them.
Financial Aid
We believe that financial concerns should not stand in the way of following your passion for beauty. TSPA San Jose offers financial aid and scholarships to those who qualify. You can learn more about this on our financial aid page.
Support After Graduation
TSPA San Jose is a family. That means we stick together even after your graduation. Our alumni group is a great place to share ideas, receive career advice, ask questions, and find opportunities for networking. You can also get 50% off services as a TSPA San Jose graduate!
TSPA San Jose Graduation and State Board Rates
77% of TSPA San Jose students who enroll graduate. That's 27% above the standard.
89% of TSPA San Jose students find jobs after graduation. That's 29% above the standard.
97% of TSPA San Jose students pass their state board test. That's 27% above the standard.
Get in Touch With TSPA San Jose
Now that you've learned about why TSPA San Jose could be a great option for beauty school, contact us to learn more! You can call or email us if you have any questions or want to schedule a tour. We can't wait to hear from you!
Images shown are not of TSPA San Jose. Although environments depicted are similar to those at TSPA San Jose they are not direct representations.
Financial aid may be available to those who qualify. For more information about our graduation rates, the median loan debt of students who completed the program and other information visit www.tspasanjose.com
All services performed by students under the supervision of licensed professionals