The holiday season is fast approaching, and it's time to prepare for the festivities that come with it. Whether you're attending family gatherings, holiday parties, or just want to look your best during this joyful time of year, updating your skin and haircare routine can help you achieve that perfect holiday glow. In this blog post, we'll explore some of the hottest holiday skin and hair trends that will have you looking and feeling fabulous throughout the season.
Skin Trends
1. Dewy Skin
A radiant complexion never goes out of style, especially during the holidays when you want to look your best. The trend for holiday skin is all about achieving that "dewy" glow. This look involves well-hydrated and luminous skin, often achieved with the right skincare routine and makeup products. Start by investing in a good hydrating serum and lightweight, dewy foundation. Top it off with a soft highlighter on the high points of your face for that ethereal glow.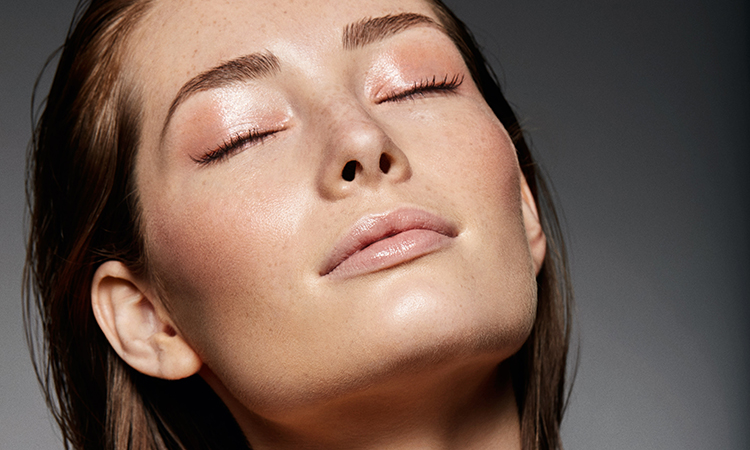 2. Crystal-Inspired Makeup:
If you're feeling a bit more adventurous, consider trying out the crystal-inspired makeup trend. This trend incorporates shimmering, iridescent eyeshadows, lip colors, and even face highlighters that mimic the beauty of crystals. Imagine the enchanting play of light and color on your skin as you celebrate the holiday season.
3. Natural and Sustainable Skincare
As the world becomes more eco-conscious, so does the skincare industry. Many people are looking for natural and sustainable skincare products that are not only good for their skin but also the environment. Consider opting for skincare brands that use recyclable packaging and sustainable sourcing of ingredients. Look for products that are cruelty-free and vegan, as they align with ethical and eco-friendly principles.
Hair Trends
1. Effortless Waves
Effortless waves are a timeless holiday hair trend. This look is perfect for both casual gatherings and formal events. To achieve this style, you can use a curling iron or even go for heatless methods like braiding your hair before bedtime. The result is a romantic, wavy hairstyle that complements almost any outfit.
For a more festive touch, consider adding some hair accessories like sparkly pins or festive clips. These little touches can instantly elevate your holiday hairstyle.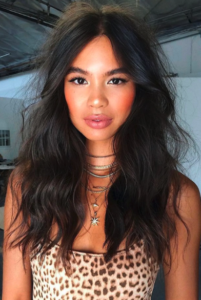 2. Sleek Ponytails
Sleek ponytails are another versatile and stylish holiday hair trend. Whether you prefer a high ponytail or a low one, this classic hairstyle can be adapted to suit any occasion. To achieve a sleek look, use a good quality hair serum or oil to tame frizz and add shine. You can also wrap a small section of hair around the ponytail's base to conceal the hair tie for an elegant touch.
For an extra festive flair, adorn your ponytail with a decorative ribbon or bow that matches your holiday outfit. It's a simple yet effective way to make a statement.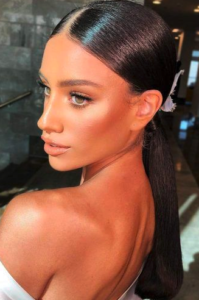 3. Hair Accessories Galore
Hair accessories are having a major moment this holiday season. From sparkly barrettes to ornate headbands, there are endless options to choose from. Whether you're keeping your hair down, styling it up, or opting for a half-up, half-down look, there's a hair accessory to suit your style.
Consider coordinating your hair accessories with your outfit for a polished and put-together appearance. It's an easy way to add a touch of glamour to your holiday look.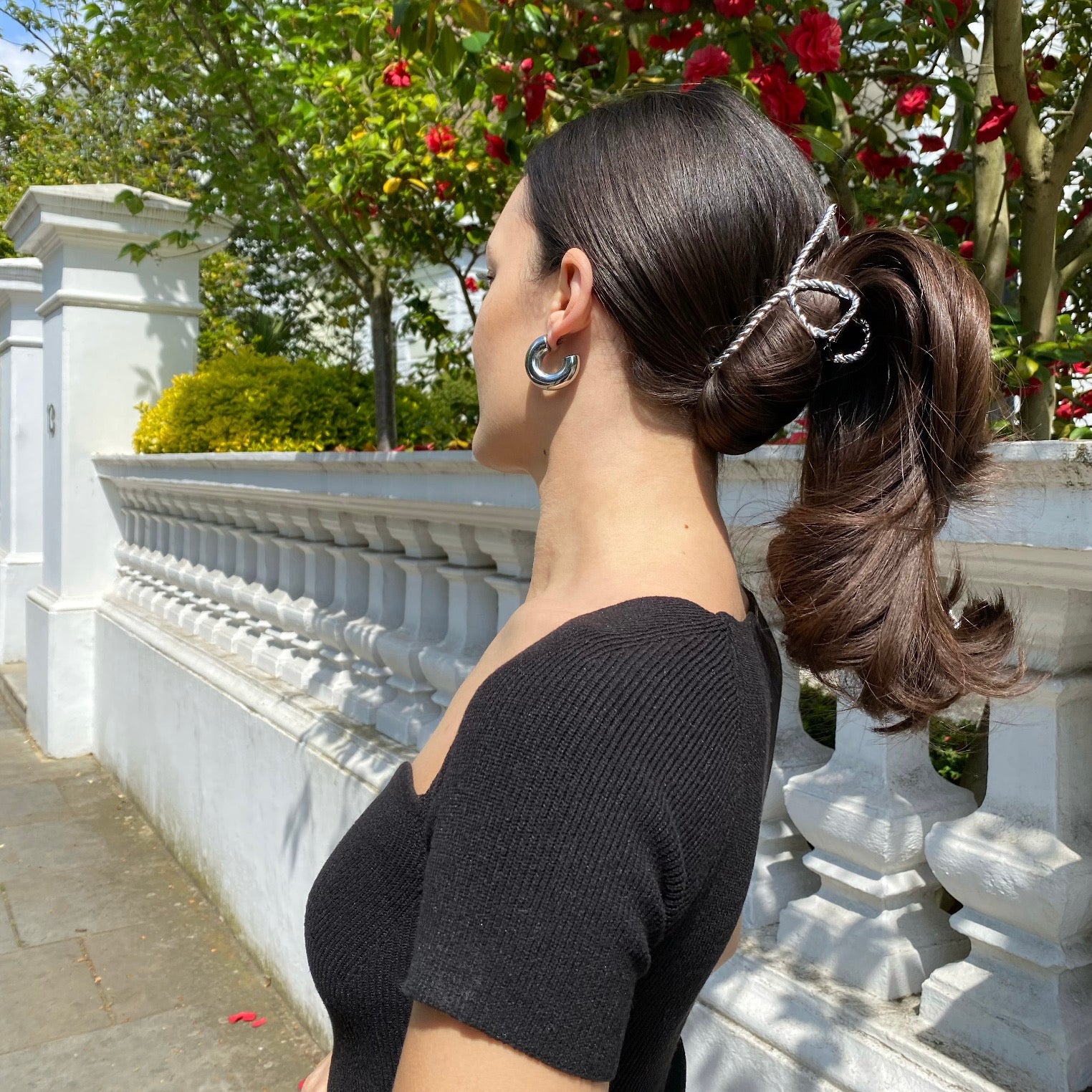 4. Curtain Bangs
Curtain bangs have made a strong comeback, and they are the perfect addition to your holiday look. This style of bangs is characterized by their soft, sweeping shape that frames your face and effortlessly blends into the rest of your hair. Curtain bangs can add a touch of elegance to your appearance, making them a versatile choice for both casual and formal events.
The great thing about curtain bangs is that they suit almost every face shape and hair texture. Whether you have straight, wavy, or curly hair, you can pull off this look. They create a gentle, face-framing effect that complements your features and adds a subtle, chic touch to your overall look.
5. Mermaid Colors for a Festive Splash
If you're feeling a bit more daring and want to make a bold statement this holiday season, mermaid hair colors are a fantastic choice. Mermaid colors typically involve a combination of vibrant, fantasy-inspired shades like blues, purples, pinks, and greens. These hues mimic the colors of the ocean and are perfect for standing out at holiday parties and gatherings.
Mermaid colors allow you to express your unique style and creativity, and they can be customized to match your personality and skin tone. Whether you opt for a subtle pastel blend or a bolder, more vivid combination, mermaid hair colors are sure to turn heads and spark admiration.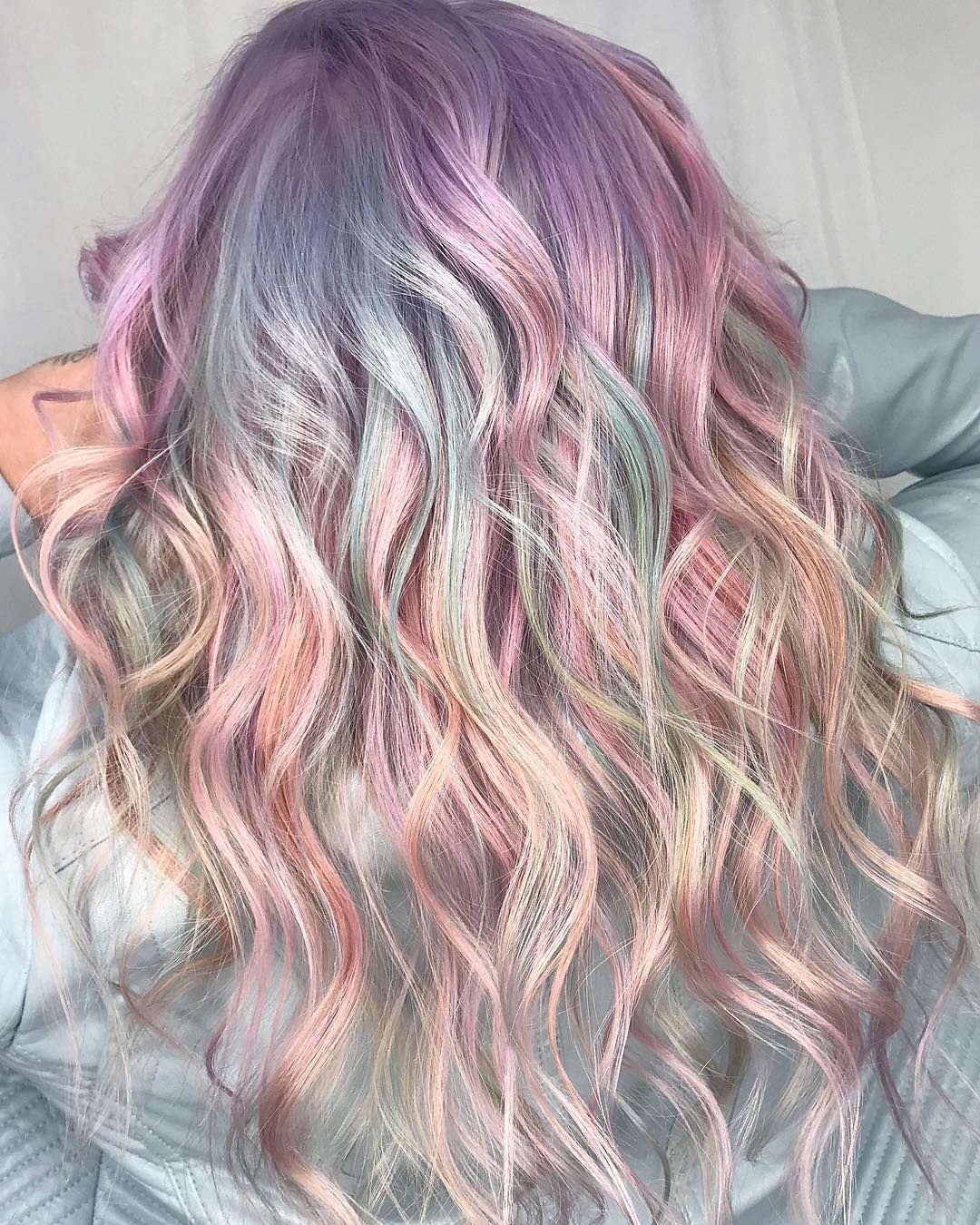 Skincare and Haircare Tips
In addition to following the latest trends, it's important to have a solid skincare and haircare routine to keep your skin and hair in top condition throughout the holiday season. Here are some tips to help you achieve and maintain your best look:
Skincare Tips
1. Stay Hydrated
Drinking plenty of water is essential for maintaining healthy, hydrated skin. Aim for at least eight glasses of water a day to keep your skin looking plump and radiant.
2. Follow a Consistent Skincare Routine
Consistency is key when it comes to skincare. Make sure you cleanse, tone, moisturize, and protect your skin with sunscreen every day. Consider adding a weekly exfoliation treatment to remove dead skin cells and reveal a fresh, glowing complexion.
3. Get Plenty of Sleep
Adequate sleep is crucial for skin regeneration and repair. Aim for 7-9 hours of quality sleep each night to wake up with refreshed and rejuvenated skin.
Haircare Tips
1. Use Heat Protectant
If you're styling your hair with heat tools like curling irons or straighteners, always use a heat protectant spray to prevent damage and maintain the health of your hair.
2. Deep Condition Regularly
Deep conditioning treatments can work wonders for your hair's moisture and overall health. Incorporate a deep conditioning mask into your routine at least once a week to keep your locks soft and shiny.
3. Avoid Overwashing
Overwashing your hair can strip it of its natural oils, leading to dryness and damage. Aim to wash your hair every 2-3 days or as needed to maintain its natural balance.
Book An Appointment With Us! 
The holiday season is a time to shine, and with these skin and hair trends, you'll be ready to make a lasting impression at every event and gathering. Remember that healthy skin and hair are the foundation of any great look, so invest the time and effort into a consistent skincare and haircare routine. Whether you opt for glowing skin, effortless waves, or a sleek ponytail, the key to holiday beauty is feeling confident and comfortable in your own skin.
At TSPA San Jose, we're dedicated to helping you look and feel your best during the holiday season and beyond. If you're interested in learning more about skincare and haircare, or if you'd like to book an appointment for a holiday makeover, don't hesitate to reach out to us. We're here to make your holiday season as beautiful and stress-free as possible. Happy holidays and may your skin and hair be as radiant as your spirit!