There are a lot of big decisions to make after graduation like deciding between universities, community colleges, and trade schools. With so many options to sift through, it can be helpful to take a look at the overarching picture and decide what you want your future career to look like. If you are interested in a creative future and want to enter the workforce sooner, considering an education in beauty might be just the thing for you! By the end of the blog, you will know:
What Programs Does The Salon Professional Academy Offer?
Tips to Choose The Right Program for You
Is Flexible Scheduling Available?
Ready to get started? Let's dive in!
1. What Programs Does The Salon Professional Academy Offer?
At The Salon Professionals Academy, we offer two different educational paths within the beauty industry. We know each student is unique and has different career goals. That's why we've made it easy for you to learn what's important to you!
Cosmetology Program
Our cosmetology program is not just about cutting hair or passing the state board exam; it's about innovation in hair color and techniques, basic skin and nail care, knowledge of business strategies, and training in guest service. Our Redkin-infused cosmetology program can not only prepare you for the state board exam but more importantly, for a long-term career in the industry.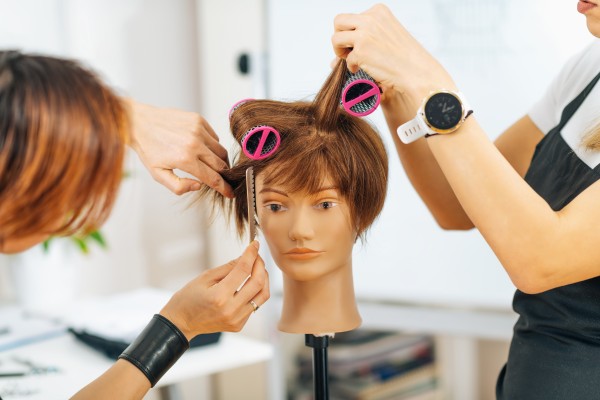 Learn coloring techniques such as highlighting, balayage, color correction, root touch-up, ombre, mermaid colors and more
Practice and fine-tune your skills in a premium salon environment using professional hairstyling and color-line products
Business and marketing skills to grow your personal brand and increase your earning potential with our resume workshops
Esthetics Program
Our esthetics program can teach you the latest techniques to purify, balance, and renew the skin, as well as the artistry of make-up application. We're proud to be offering a curriculum infused with the latest technical training from the industry leader in skincare.
Receive hands-on training with innovative and advanced, Dermalogica-infused curriculum such as facials, waxing, microdermabrasion, chemical peels, make up artistry and eyebrow beautification
Practice and fine-tune your skills in a premium spa environment
Learn specialized theory and techniques utilizing the latest skin care systems and equipment including our advanced skin care line PCA and a biotheraputic kit
2. Tips to Choose The Right Program for You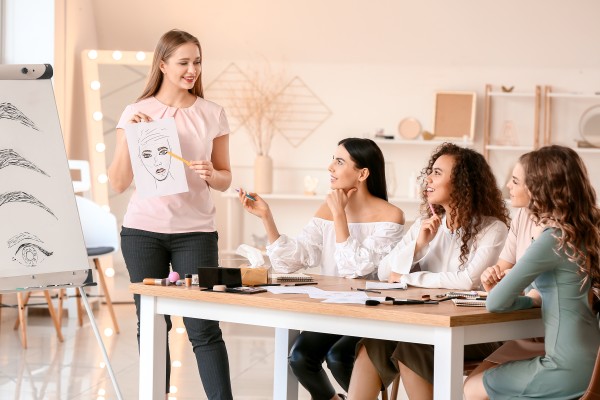 Still not sure what program is right for you? Here are a few questions to consider that may help you decide:
What careers interest me?
What skills would be beneficial to have in these careers?
What added skills could help set me apart?
What skills do I definitely want to learn?
What skills might I want to learn?
What's the fastest program track to teach me all I want to know?
You may also find it helpful to shadow industry professionals in different careers! Spend a day talking with your go-to nail technician, hairstylist, or esthetician. They may help you learn the different benefits of each program you were previously unaware of. 
3. Is Flexible Scheduling Available?
At The Salon Professionals Academy, we want our education to work for you. That's why we offer flexible scheduling options, including evening and weekend classes. For more information on what schedules are available for each program, please contact our admissions office. We are happy to walk you through each option!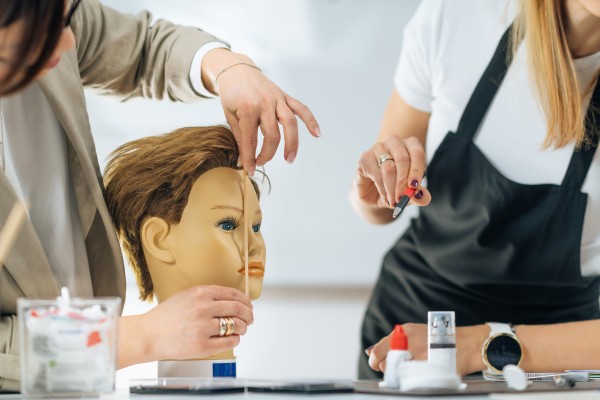 Get Started at The Salon Professional Academy
Ready to take the next step? Schedule your tour at The Professional Academy in Westgate Mall today to see if we may be right for you! During your tour, you can get your questions answered, learn about financial aid, meet our staff, and more. To schedule your tour, fill out this form or call us at (408) 579-9111. We can't wait to meet you!