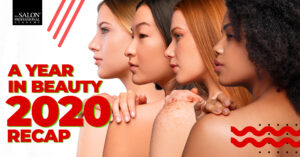 While 2020 didn't go how we all expected, one thing remained the same: we had some incredible beauty students! Like every other year, they never cease to amaze us with their artistic talents and dedication to learning as much as they can about the beauty industry. That's why we wanted to take some time to shout out the amazing work they're doing! To celebrate 2020 ending, check out our list of some of the styles our students were able to create this past year.
Color Correction
Would you look at the shine in this hair pic? We are obsessed with this deep brown color that our student, Michelle gave to her client! It's even more impressive when you see the before and after pictures. You're definitely going to want to follow Michelle on her Instagram page @hair.era to see the process of getting her client to this beautiful shade. If anyone is wondering if it's possible to fix their hair color, all they have to do is look at this amazing color correction and they'll have all the proof they need.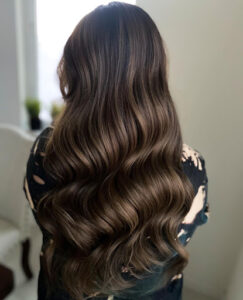 Bright Hair Dye
Who doesn't love a dramatic hair color change every now and then? And that's exactly what our student, Gabby was able to give her client. This color was done right before the holiday season and we can't think of a better shade to end out 2020 and start the new year with! We love seeing students try out bright colors like this and Gabby has been doing lots of fun colors recently for us to admire. Go check out her Instagram page @_beauty.by.gabby to see what other colors and styles she's been able to bring to life!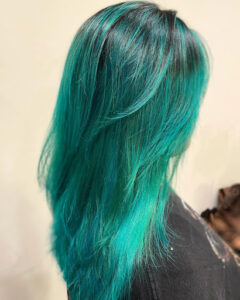 New Hair Color
We are obsessed with this fall color done by our student, Sidney. The dimensions on this are unreal and the pops of red complement perfectly with this client's hair color. Our students are always excited to learn coloring techniques and we have to say that they're all killing it! We can't stop looking at pictures like this and can't wait to see what else they're able to accomplish. Check out @coloredbysid to see some of the other amazing color transformations. She has a beautiful Instagram feed that perfectly shows off her creative talents! 
Balayage
We couldn't have a recap of our student's work without including a balayage, especially one as beautiful as this! This was done by Auriyana and we have to say that we couldn't be more impressed with the final result. It's even more amazing when seeing the before picture and how much of a difference this hair service was able to make! Auriyana is now a licensed cosmetologist so follow her @beautybyauriyana to see all the stunning looks she's creating.
Highlights
Everything about this style is gorgeous to look at. From the highlights and foliage to the bouncy curls, this student work done by Paola couldn't look better! With everything that happened in 2020, we're so grateful that our students were able to continue learning what they love while staying safe. If you want to see more of Paola's hairstyles, make sure to check them out on her Instagram account @hair.bypao.
Create Your Own Style
Has seeing these student work pieces got you thinking about creating your own beauty styles? At The Salon Professional Academy (TSPA) San Jose, we help students learn multiple cosmetology skills like styling and coloring so they can feel confident upon graduation. Contact our team to learn more about our program and how you can start the application process!