From ancient Egypt to 16th century Europe, makeup has been used for centuries by both men and women. So why is it that today we typically only associate makeup with women? At The Salon Professional Academy (TSPA), San Jose, we believe that anyone should feel free to express their passion for beauty. Here are five game-changing male makeup artists you should check out ASAP!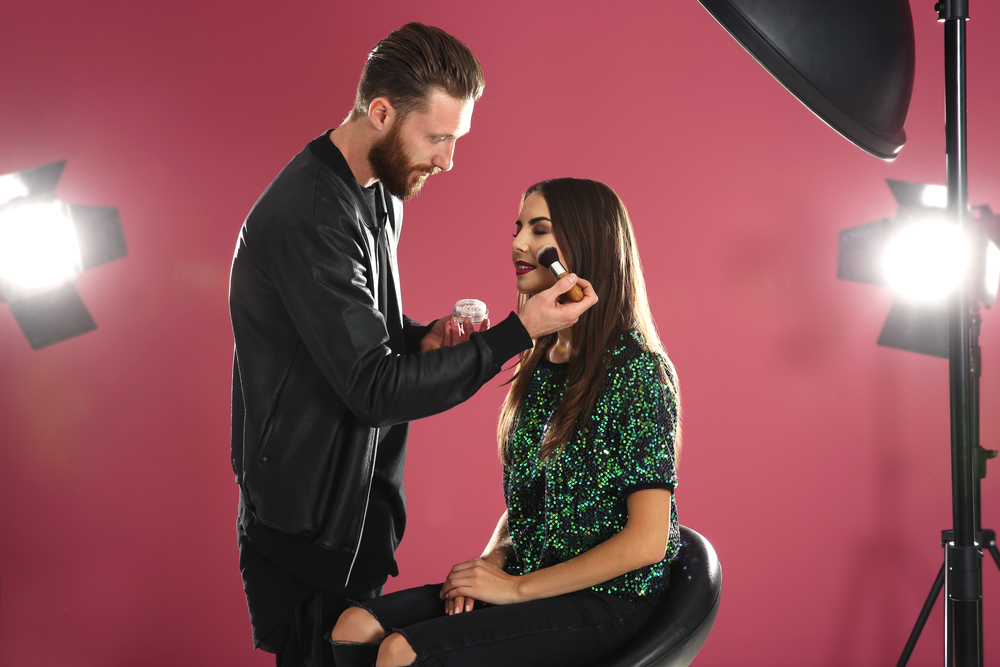 1. Manny MUA
Manny Gutierrez (AKA Manny MUA) creates simple, easy-to-follow makeup tutorials. He uses new, hot products and shows his audience how to work with them. In his tutorials, Manny offers guidance for popular makeup looks like contouring and highlighting to his millions of followers. He also does product reviews and "get ready with me" videos. Manny was the first male makeup ambassador for the cosmetics brand Maybelline.</p>
2. Wayne Goss
British makeup artist Wayne Goss is one of the most famous male makeup artists on the scene. He has millions of followers and his own collection of makeup brushes. One of Goss's most famous videos was a demonstration of the contouring technique made popular by reality star Kim Kardashian. While this was a hot topic for many beauty vloggers and bloggers, Goss's stood out because he was a man practicing the technique on his own face. His straightforward and down-to-earth tutorials make him a great makeup artist to watch if you want to learn new skills.
3. James Charles
James Charles became an overnight sensation at age 17 after posting a photo of himself in makeup on Instagram. Since then, he has gained over four million Instagram followers and over three million YouTube subscribers. He is the first-ever male beauty ambassador for CoverGirl. Charles's upbeat attitude, makeup challenges, beauty routine videos, and tutorials have made him one of the most popular beauty gurus on the internet. From smoky eye looks to full-on Halloween makeup, he's proven to be a truly talented makeup artist. 
4. Arabia Felix
Want to learn more about drag queen makeup or cosplay? Arabia Felix is the makeup artist for you. Detailed, transformative makeup tutorials lead Arabia Felix to amass 91k subscribers on YouTube and 24.5k followers on Instagram. He teaches viewers how to conceal natural brows, tape their face, and even how to add curls to a synthetic wig. If you're interested in learning how to do detailed character makeup, Felix has video tutorials that will make your jaw drop. For those who want to learn how makeup, wigs, and costuming can transform people, check out Arabia Felix's channel. 
5. Patrick Starrr
Patrick Starrr is an experienced makeup artist. His videos offer audiences expertise and skills in a simple, relatable format. Starrr has a "one size fits all" philosophy when it comes to makeup, so his tutorials can be enjoyed by viewers from all walks of life. Starrr's channel offers a little bit of everything. Product reviews, chatty tutorials, makeovers, and collaborations make up a large part of his channel. In his more detailed and elaborate videos, he uses makeup to transform himself into characters like the Wicked Witch of the West or celebrities like Beyonce. With 3.6 million YouTube subscribers, 4.1 million Instagram followers, and a collaboration with MAC Cosmetics, Starrr has successfully proven that anyone can apply and enjoy makeup if they're passionate about it. 
Become a Makeup Artist
Whether you're a man or a woman, if you want to learn makeup artistry, we can help you! Contact TSPA San Jose to learn more about our cosmetology and esthetics programs. We'd love to help you get started on pursuing your passion!