Summer is just around the corner, which means that wedding season is officially in full swing. We love seeing the beautiful styles people wear on their special day. If you're planning your wedding or you know someone getting married in the next few months, chances are that you've been busy. From deciding which shoes match your outfit to finding the perfect dress, there's a lot to think about. With so much happening, it can be easy to forget about the little details like how to do your makeup. Don't worry! We've put together a guide of makeup styles to wear, inspired by looks from our students. Whether you're a guest, bridesmaid, or the bride herself, our blog has your wedding makeup inspiration.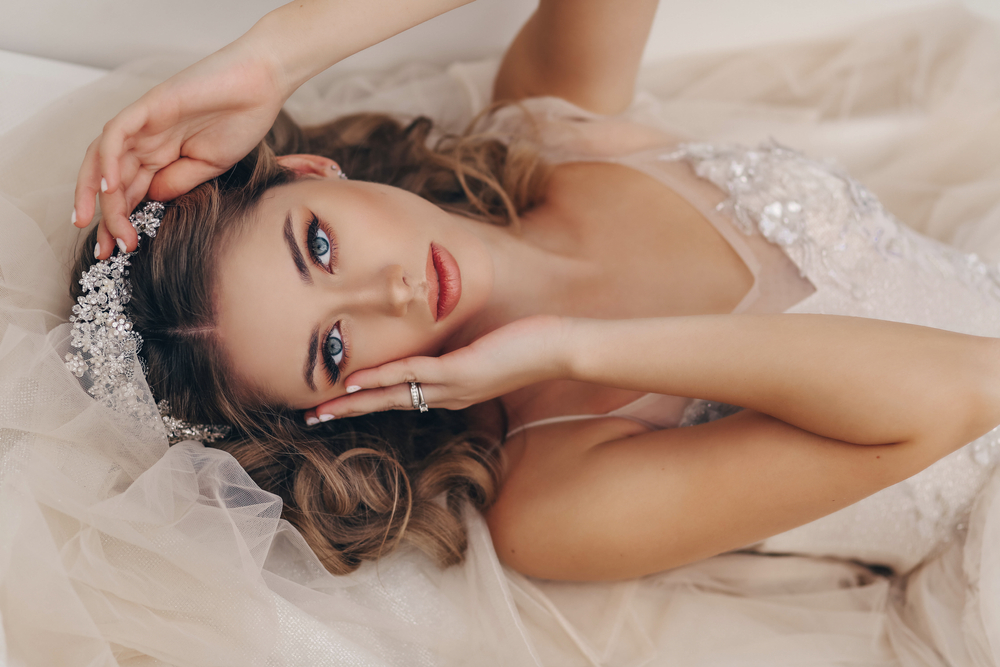 Smokey Eyeshadow
If you're the bride and you want to wear a timelessly classic makeup style, look no further than a smokey eyeshadow look. This is a great way to make your eyes pop with whatever shade goes best with your eye color. Don't have a lot of time to get ready? Although this style seems complicated, it actually only takes a few simple steps to achieve perfect smokey eyes. Start with a natural shade just darker than your skin tone and build up gradually bolder shades on your lid. Just make sure to blend in your layers of eyeshadow and watch the magic unfold. Complete your look by applying a few coats of mascara to help your eyes stand out even more!
Inner Corner Highlight
With all the different color combinations available for this look, an inner corner highlight is a great makeup choice for bridesmaids to wear. No matter what color your dress is, matching it with a base eye color and brightening up the corner with something extra can help complete your look! This added splash of color can make your eyes look brighter and more awake. Although the inner corner doesn't take up that much space, highlighting it with a shimmery eyeshadow will make a big difference in your wedding style. Don't worry about spending all morning on your makeup! This makeup look is extremely easy and won't take long to accomplish!
Natural Glam
The trendy look of natural glam makeup has been gaining in popularity and it's not going away anytime soon. That's totally okay with us! We love this more natural look and think that it'll look amazing on any bride when she's walking down the aisle. Using natural colors is the perfect way to help your facial features stand out without looking like you're wearing a lot of makeup. Add on some foundation and a little bit of blush and you're ready for your big day. We love this subtle lipstick to go with the natural glow!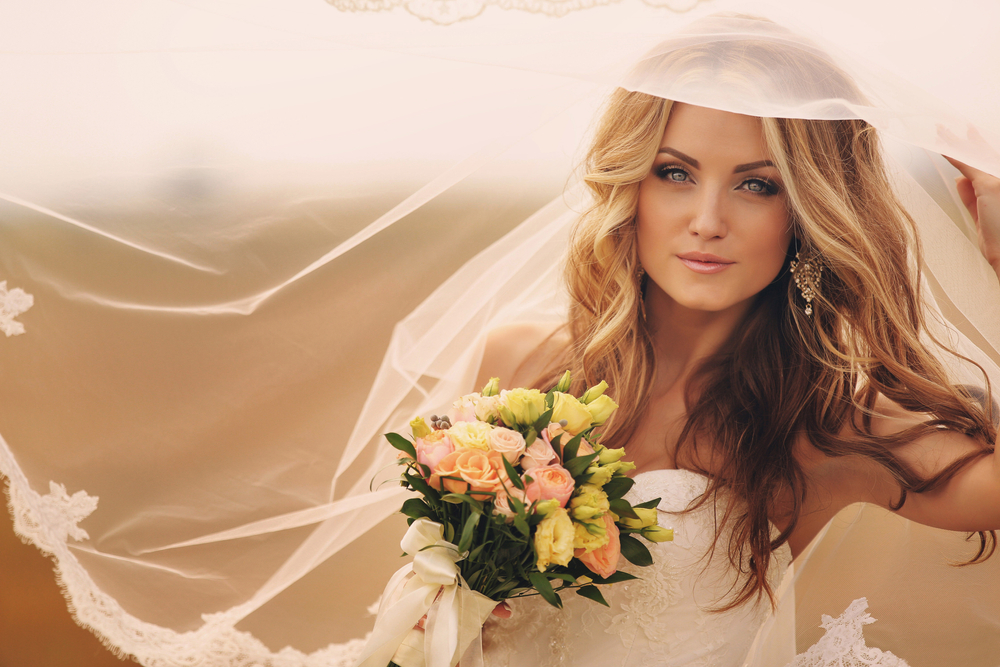 Cut Crease
Looking for a makeup look that can go with your bridesmaids dress? The cut crease is a trendy makeup style that's amazing for showing off and opening up your beautiful eyes! Not only will it go with any dress, but it's also super easy to apply once you get the hang of it. After you add transitional shades in the crease and brow bone area, use concealer on a stiff brush to carve out your crease line. Then add glitter eyeshadow on your lid and blend a darker shade above to soften your crease line. Blending in these shades will help give your eyes some extra dimension! The darker eyeshadow above your lid will look incredible against your full lashes. 
Bold Eyeshadow Color
Whether you're the bride or not, don't be afraid to try out an eyeshadow color that you normally wouldn't wear. If you're the bride, this is your special day and all eyes are going to be on you. Now is the perfect opportunity to wear an eyeshadow that's bold and emphasizes just how beautiful your eyes are. We love how this blue eyeshadow is just one example of how you can make a statement. The thick eyeliner, full eyelashes, and shiny lips are the perfect combination for this style to look even more gorgeous! If you're worried about trying out a bolder look, you can always apply different shades before the wedding to find out which one you love best.
Want to Learn How to Apply Makeup?
Did you love seeing these makeup ideas? Are you already planning on trying these and other wedding makeup ideas? If you have a passion for makeup and helping others feel amazing, then an education in makeup could be a great option for you! Contact us to find out more about Makeup Artistry program and learn how you can start the application process.