It's hard to believe it, but 2020 is more than halfway over and that means that we're getting closer and closer to the election in November. If you've been delaying getting registered to vote, now is the time to do it! We know that November still feels far away but trust us, it'll be here before you know it. Plus, making sure your voice is heard will be a lot more convenient for you if you don't wait until the last minute. 
We all know how important it is to vote but a lot of people choose not to because the process feels intimidating. Especially for people who are just registering to vote and are unsure what they need to do to get started. That's why we've listed out some common questions, explained what you need to do to get started, and linked to some helpful pages so you can head into November ready to make a difference!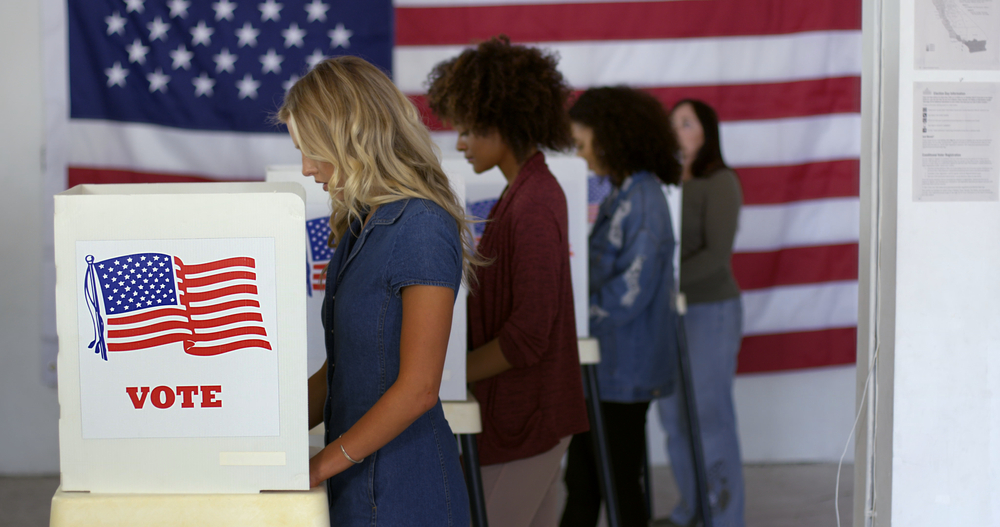 Can I Register to Vote Online in California?
We're sure that this is a question many of you are wondering. In 2020, the need to do as many things as possible online has never been more important. Thankfully, voter registration can be done completely online and has been like this for a long time. That means there's already a super simple process ready for you to register online. Of course, you still have the option to register through a paper application which you can pick up at most post offices, libraries, and government offices.  
The only reason you would need to vote in person is if you didn't register 14 days before an election. In California, anyone who doesn't register before then will need to register through the Same-Day Voter Registration process. Those who do this will need to request their ballots in person and fill it out at their local county election office or polling location on election day. 
Do I Have to Be 18 to Vote?
You do need to be 18 to vote but in California, anyone 16 or 17 years old can fill out the same form and pre-register to vote. After completing the form, you will be automatically registered on your 18th birthday. 
These are just a few common questions about registering to vote. If you have any more that relate to your situation, this page gives a lot of great information. 
What Do I Need to Register Online in California?
You may be wondering what you need to actually start filling out your form and registering to vote. All you have to do is go to this page and click on the "Register to Vote" or "Pre-Register to Vote" button depending on your age. It will ask you basic questions like whether you're a resident of California and your birthdate. Along with your basic information, you'll also need these to complete your form: 
Your California driver license or California identification card number.

The last four digits of your social security number.
Once you've filled that out, your information will be provided to the California Department of Motor Vehicles (DMV) and the signature there will be added to your voter form. It's really just that simple!
How Do I Register My Party Preference?
During this form online, there will be a section that asks you to mark which political party you want to register with. The Democratic, Republican, and American Independent are some of the parties you can pick. You can even choose to not have a political preference. Be aware though that if you decide to not have a party preference, you may not be able to vote for some parties' candidates in the primary election. This is different from the general election where you'll be able to vote for whichever candidate, no matter what your political preference is.
What Happens Next?
After finishing your application form online or through paper, you won't be automatically ready to vote. It will take some time to make sure that everything is in order and there aren't any problems like missing information or duplicate registrations. Your county elections officials will contact you once your application form has been approved to become a registered voter or if there is any additional information needed to help the process along. Congratulations, you're now a registered voter!
Ready to Vote?
It may seem overwhelming to register but it's pretty simple once you've started. Don't be afraid to reach out to your local county officials if you have any more questions about how to register. They'll be the best people to make sure you've prepared correctly for the coming election. We can't wait to see our beauty family making a difference this election!