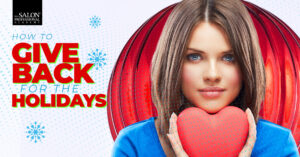 With all that's happened in the past few months, there's no denying that this year has been overwhelming. Now with the holiday season coming up and people still feeling stressed about the future, it's the perfect time to start thinking about giving back to the community!
Not sure what you can do to make a difference this time of year while also staying safe in 2020? Whether you want to do something small or spend a big part of your holiday season helping others, there are plenty of things you can do to give back. Check out our list for some inspiration!
Toys for Tots
This popular charity run by the U.S Marine Corps is committed to helping children receive gifts that they wouldn't be able to have otherwise. The growth of this organization means that people can easily donate toys from wherever they are in the country like right here in California! Because of everything that's happening in 2020, Toys for Tots has made it even easier to donate this year. All you have to do to help is go on their website and click on a toy you would like to donate and they'll be able to give a child whatever you choose. Now you can make a difference virtually and avoid any unnecessary crowds!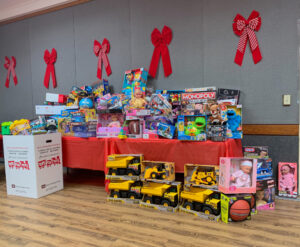 Donate to Disaster Relief
Unfortunately, this year has had a lot of events that have affected families across the world. From the wildfires here in California to the COVID-19 pandemic, there are a lot of families who are still struggling with everything that's happened. An easy way to give back this holiday season would be to donate to an organization that's dedicated to helping those people get back on their feet. The Red Cross is a great example of where you can donate and know that your money is going toward helping those who most need it.
Help Your Local Food Bank
Because of COVID-19, it's even more important to think about what you can do to help out our local food bank. Many families are struggling because of the pandemic and food banks need more help than ever. Of course, you should only do what you feel comfortable doing and keep your health in mind. Food banks are still accepting volunteers for people who want to sort food, help at pantries, or deliver food to families in quarantine. If you don't want to risk being around too many people, you can always help your local food bank by donating food or money.
Donate More Than Food
It's great to donate food to your local food bank, homeless shelter, or women's shelter. But there are other things you can help out with, especially with all the shortages that have happened in 2020. Toilet paper, sanitary items, hand sanitizer, and soap are some examples of items you can donate. Find out what you can spare and make a plan for where you're going to donate each item so you can help out as many people as possible.
Start a Fundraiser
Is there an issue that you feel particularly passionate about? You can start your own fundraiser to help raise money for a cause you want to give back to this holiday season. Share what organization you're going to donate to so people can find out more about it before helping you reach your goal. It's the perfect way to raise money for your favorite cause while also raising awareness for it!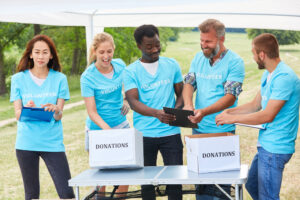 How You Can Give Back
These are a great starting point for giving back this holiday season and there are even more ways you can safely help others in 2020. If you have any more questions about how you can help out the community, make sure to reach out to your local organizations. We can't wait to see the impact you all make this time of year!